Summer is on so it is time to wear less and shine more. One of the best fashions that you can wear this season is bow and knot dresses which can make you look stylish and beautiful. It is available in almost every kind of dress such as midi, maxi, shirts, crop tops, and more. You can easily choose according to your style. There are some sexy dresses with bow or knots also available which you can wear to have a bold look. You can also find some really good plus size dresses in this category too. Here are some options mentioned for you:
Coral Satin Tie Front Shirt
Any woman can look great in this awesome T-shirt. It comes in 100% polyester which is light and very comfortable. You can tie the knot at the bottom. So, you can adjust its length according to your requirement. You will love the stylish texture of the shirt. You can perfectly pair them with jeans and skirts.
Coral Satin Tie Front Shirt
Curve Woven Front Knot Top
It is another great top made with a knot on it. It is made of lightweight fabric that feels very comfortable over the skin. It comes in stripe pattern which really looks great and is in trend. It is featured with a round neck and half-length sleeves. The front knot is the major highlight of the tip.
Velvet Bow Sheath Dress
If you are looking for a beautiful dress with a knot that you can wear in parties then it is the one for you. This is a stretchable dress that fits perfectly on the body. There is a bow at the waist which can be detached from it as per the need. The bow also highlights your waist area making you look sexy.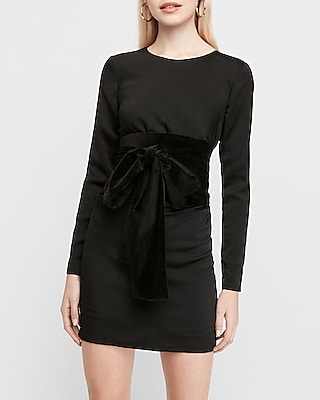 Bow Neck Shirt
It is a great casual shirt to wear with denim pants and skirts. It features a bow at the neckline and has a polka dot pattern. There are full sleeves given to it. It has a low hip design.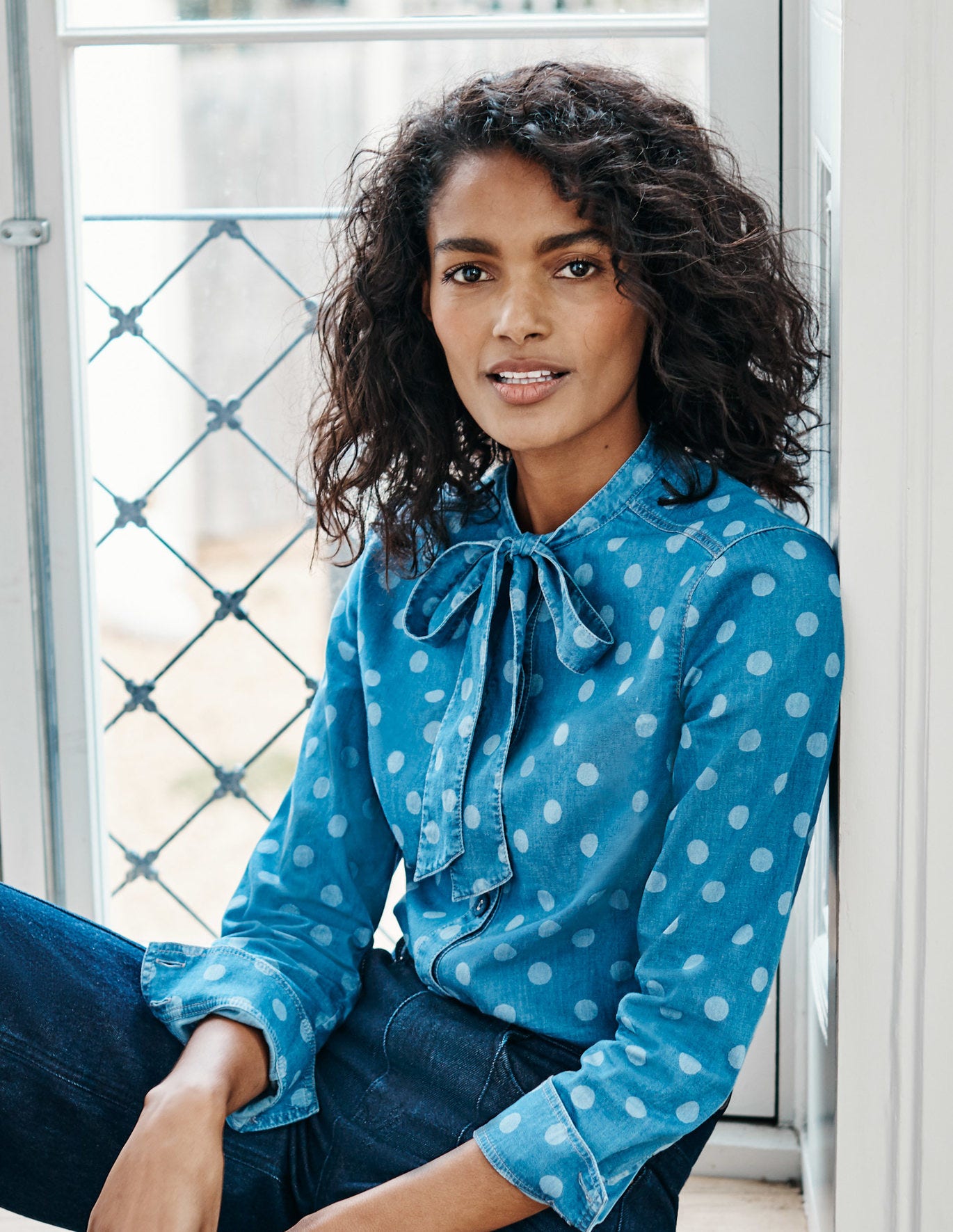 Midi Dress
If you are looking for a midi dress that contains the bow then this can be the perfect choice for you. It is made of polyester and featured with a crew neckline. It also has puffed sleeves that end at the elbow. The colorful vertical stripes add to the beauty of the dress. It is a given fit and flare shape.