As the summer season is approaching girls are searching for the various summer trends to update their closet. There are various summer dresses that can make you look amazing with all the comfort and style.
Floral dresses are very popular among people in the summer season. These dresses look perfect on all the body types. You can go with the sheer floral material along with the leg split to get a comfortable look. These dresses are perfect on the beach vacations as they give you the boho look effortlessly. You can complement these dresses with a trendy jute bag and statement earrings.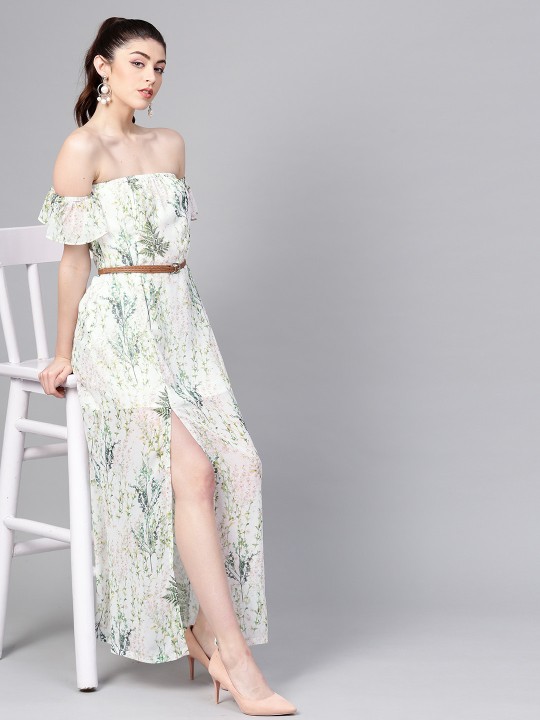 If you want to get the party ready look you can go with the trendy back cutouts in your dresses. These dresses are perfect for any special occasion where you want to stand out from the rest of the crowd. You can also go with the halter neck in these summer dresses as they are very comfortable and trending among the girls. Long gowns are preferred by the girls in the backless dresses to get a balanced look. Choose lighter shades in these dresses as they look classier and summer-friendly. Pair them with the tie-up heels and you are good to go.
Nowadays multicolored dresses are very popular and these look amazing in the summer season. If you are looking for the perfect Instagram picture with the great color palate in it you can buy these dresses to get picture-perfect shots. You can buy the sleeveless dresses in this multicolor pattern to get a beautiful look. You can pair this dress with the chunky bracelet.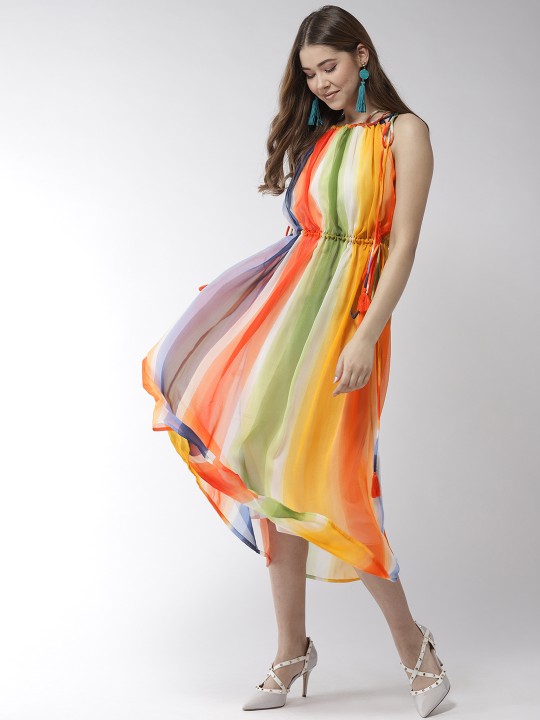 Yellow is the most trending color in the summer season. You can go for the different shades of yellow as per your liking. The most amazing shade that is very popular this season is mustard yellow. You can choose the detailed patterns with small designs in this shade. You can go for the skater dress as it suits every body type perfectly.
Shirt dresses are ideal for the plus size women and the girls who like to wear comfortable and loose clothes. These shirt dresses can be styled with the big waist belt to give some structure at the waist. You can buy them in any color or pattern according to your preference. Many girls go for the high low shirt dresses and pair up with the pumps to complete the look.