If your pursuit of clothing includes the following points: comfortable, versatile, affordable and outdated, the clothing of Adidas must be an ideal option for you! And it's not an exaggeration to call Adidas the "sportswear industry's fashion handle".
Keywords: function, sport
Adidas' main line "sports performance series" itself is based on sports functional clothing. If you need professional clothing for running, training, football, outdoor, etc., you can choose your favorite style in the adidas Perfromance series. For girls who love to exercise, sports bras and Legging yoga pants are items that are stocked daily.
Take the adidas sports bra for example.The style can meet the needs of various sports and different degrees of support. It is outstanding in fit, comfort and breathability among similar products.
The main appeal of "sports". Most of adidas' functional clothing is simple and clean design basic models, very suitable for low-key, quality-conscious male compatriots.
And it must have the iconic three strips, the black and white color scheme is the most classic! I summed up an iron rule, if a boy always wears adidas Performance series of clothes, it means he must be a sports enthusiast.
Originals series
Keywords: must-have for hipsters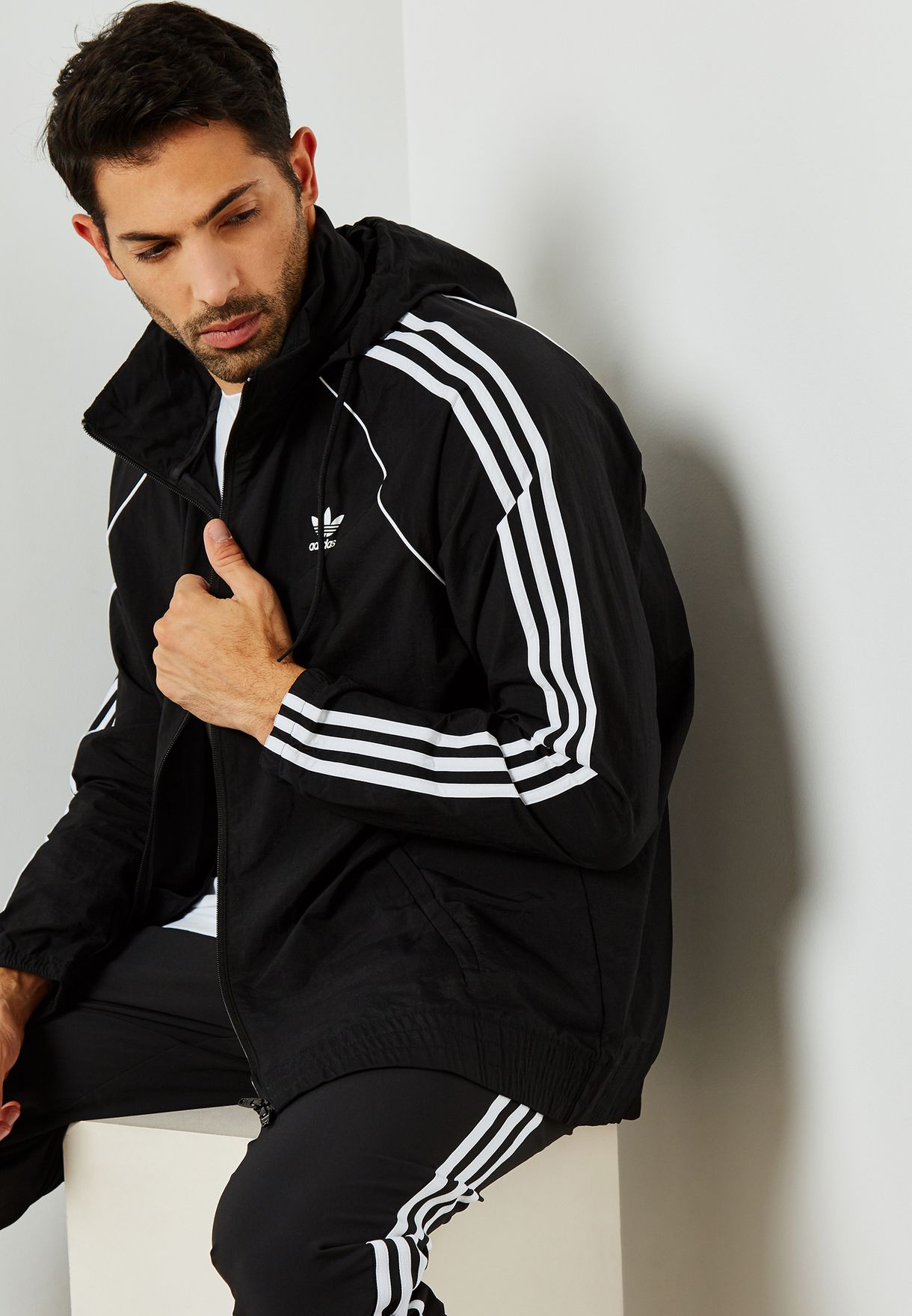 To say that Adidas's most popular clothing is the Originals series. Under the retro trend, clover and three-bar logo clothing have become fashionable styles that everyone is chasing.
Moreover, the spokespersons of the Adidas Originals series are all popular stars, such as BLACKPINK, Suwon Kiko, Kendall Jenner, etc., retro personalized costumes + high-value stars, which are too pleasing.
Adidas Originals has a lot of fashionable styles. If you wear them as usual, I recommend the following:
Skirt
Adidas Originals' skirts weaken the sense of movement and have a unique vibrant fashion taste. Like short skirts with hips, split long skirts, or dresses with fragrant shoulders, the details are full of feminine charm.
I especially like the short skirts and one-piece dresses in this series, which are comfortable and versatile. There are also many choices of materials such as pure cotton, net yarn, and velvet.
Sweater
The sweater can be worn in spring, autumn and winter, it is super versatile, and it must have the big logo of clover!
Track Suits
The strongest retro style is of course Track Suits! The three-striped tops and trousers are nicknamed "school uniforms", which are in the midst of retro fashion! If you are worried about not being able to hold a complete set of Track Suits, you can naturally wear a jacket or pants alone. The three-strips Track Pants is even more popular, making fashion blockbusters every minute.