Long sleeves dresses always appear in a huge range of the latest styles and trends. You can take these dresses anywhere on any occasion. A long sleeve dress makes a great choice, especially for a formal event. Even long sleeves create an elegant, classy, and feminine look instantly
Besides, long sleeve dresses can make fantastic date-night attire. It's cute and always trendy, long sleeves keep you comfortable so you can focus on having fun with your family, friends, or your boyfriends. Try a long sleeves dress for your coordinate and discover how the long sleeves can look chic for daily and elegant on evening occasion after adding some statements accessories.
This dress is perfect for you who love a simple dress. You will love the sleeves and the flow of it. It features an elastic waistband with a tonal matching belt. The lower v neckline and font slit at the hem make the dress looks so pretty and flattering. Perfect for attending the party and formal occasion. Just match with simple and small accessories to complete your whole look.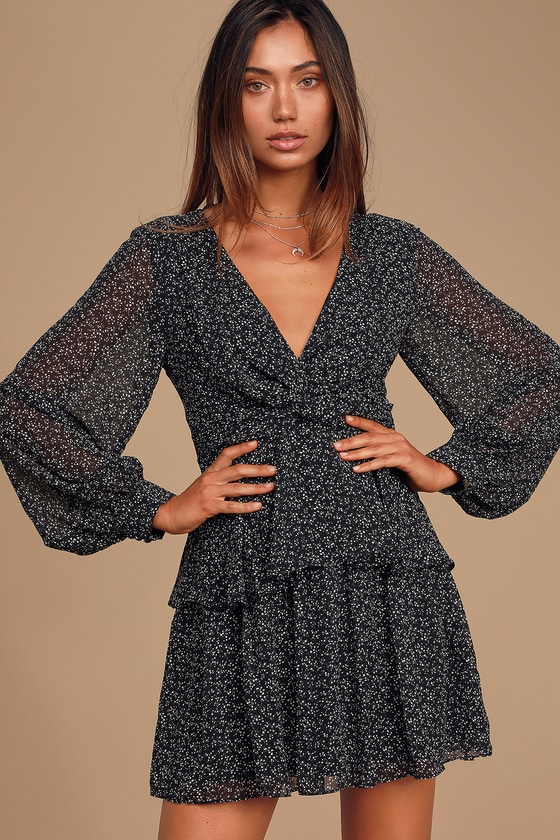 This dress is perfect for business or other occasions when you are trying to look conservative but in a feminine, sexy way. It is incredibly flattering and gorgeous. The sleeves have a puffy design which adds a feminine touch. The fabric is light and falls naturally. It might become your favorite fall dress.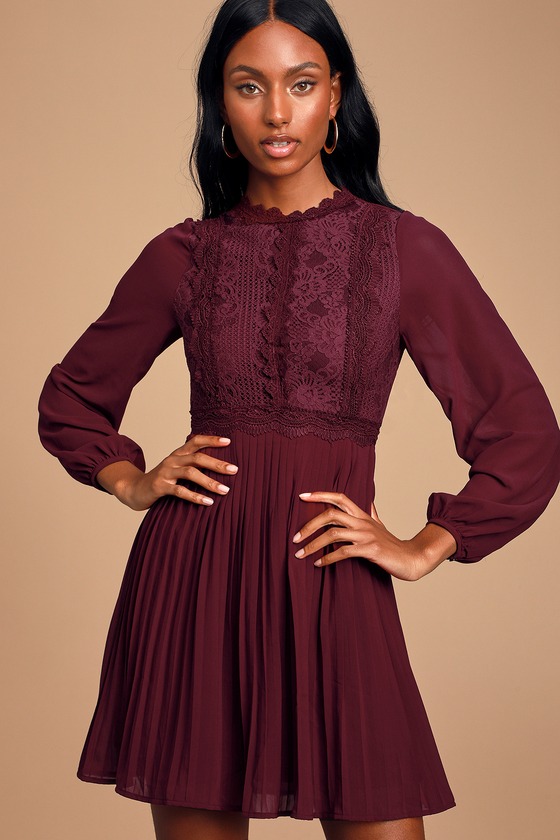 This long sleeves skater dress looks so beautiful and classic. It's perfect for women who love vintage yet trendy style. The embroidery on the chest is gorgeous, it makes the dress has a feminine & elegant look. The sleeves are the perfect length and the lower skirt part is flowy and the length of the dress also not too long for short people. The dress will fit perfectly on you, wear chunky heel and small accessories to elevate your coordinate.
This is a definite must-have item if you're looking for something fancy to wear and want to look bomb. The dress is flowy and very flattering as it is the perfect length for a mini dress. The ruffles design gives the dress a classy and sexy touch. The super classy style make it a great piece to dress up with a pair of heels or dress down with anything.
You will absolutely love this dress. It looks so flattering and can be dressed up or down for a classy night on the town or for attending fancy dinner. The high neckline is very flattering when you have it on and give a cute and feminine touch to the dress. Good quality, light material, are pretty comfy to wear all day tonight. The color and pattern are really unique and feminine. Its a perfect long sleeve dress for summer and probably become your favorite one.