Have you ever tried wearing your boyfriend's clothes or just anything oversized? We can all agree that oversized sweaters are now becoming a trend. In this season, there is no better combo than a hot coffee, a warm bed, a good movie, and a comfy pullover. I wrote together some styles and outfit ideas for your oversized sweaters so you could wear them the right way.
1. Juniors' Cable-Knit Sweater
This type of oversize knit gives a casual vibe perfect for your everyday wear. Pair this bulky pink sweater with skinny jeans or leggings to complete the look. If you're worried about being too casual, simply add a little heel to elevate the look.
2. Pocket Turtleneck Oversized sweater
How about a turtleneck sweater paired with leggings and flats? If you want to go for that fun and friendly look, try this out. Also, don't be afraid to go with colorful and chunky ones. Turtlenecks are also a great way to frame your face. Pair it with some accessories that best suit your style.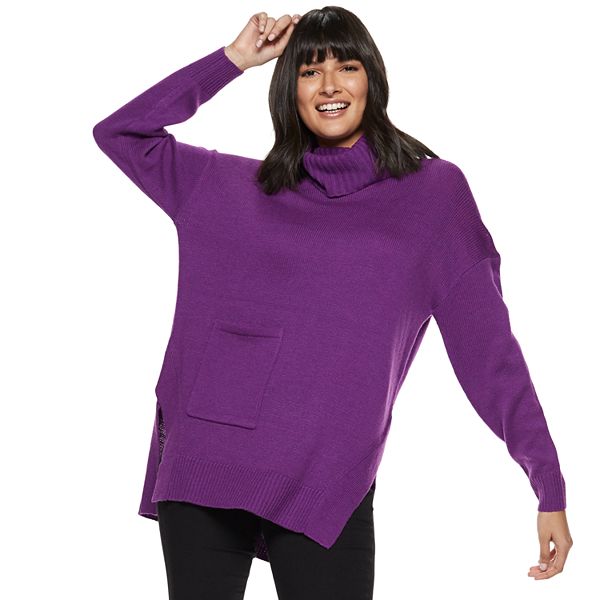 3. Junior' V-Neck Sweater
You could never go wrong with white! An easy fashion hack to look fabulous and elegant. White goes along with any combination and style. You can have it paired with skinny jeans, wide-leg pants, and tuxedo pants. Look also at that neckline which enhances your overall look. It is also very comfortable to wear. Aside from being wearable, it is perfect for any occasion.
4. Afterglow Oversized Mock Neck Sweater
Enough with white, let's go with black! Boots and this turtle-neck sweater go hand in hand to give you that elegant and casual look. It could also be paired with shorts as it simply looks awesome as you can show a few of your thighs. You may accessorize it with a bag of your liking to add some spark. Put that hair down and you're ready to go.
5. Star Print Sweater
Let's go with some prints! How about this nice blue sweater printed with white stars with a full-length sleeve going to your wrist? The prints go well with the dress as well as the black pants paired with it. If you want to go stargazing, why not give this sweater a try. They're loud and speak for themselves.
One could not get enough with just one or two sweaters on their wardrobe. No matter the style, sweaters always give that cozy and comfy feel. You just need to find the right balance and play around with it with some accessories. Know also what best suits your personality.