Fall is one of the best seasons to show off your fashion-forward self. It`s chilly but not too much to the point it will restrict your clothing options. No matter where you are, these top popular clothing items will surely make their way to your wardrobe with style, versatility, and unique looks.
Cropped Blazer
Look fashionably ready for fall with matching cropped patterned blazer and skirt, and a pair of block heel pumps. This outfit is absolutely chic and perfect for that preppy yet professional vibe.
2. Babydoll Dress
Babydoll dresses are absolutely trendy right now. They`re quite loose making it comfortable to wear. Since puffy or big sleeves are popular this year as well, you can find dresses with these sleeves because they make the entire dress cuter at the same time gives it more character.
3. Balloon Sleeve
Blouses and dresses with balloon sleeves are very popular just like how wide legs pants are gaining popularity. Simply put on a top with balloon sleeves, high waist pants, and a pair of square toe heels, and you`re good to go!
4. Tiered Dress
To add flavor in your collection of dresses, you can mix tiered and ruffled dresses in your wardrobe. These tiered dresses are flowy and perfect for fall. You can simply add a pastel colored bucket hat, and you`re ready to look feminine and fashion forward in the fall.
5. Colorful Leather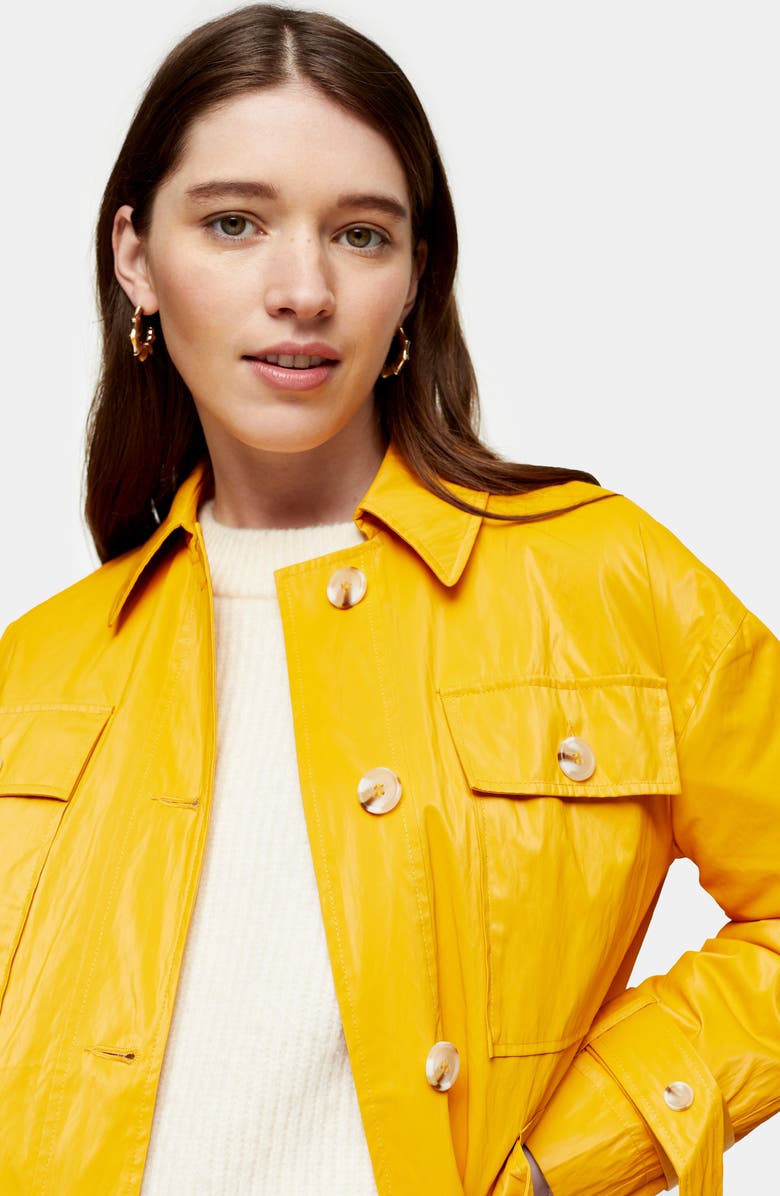 Leather jacket has always been a staple among modern fashionistas` wardrobe. For a pop of color, leather jackets which come in really bright colors are really trendy right now.
You can wear neutral colored tops or dresses underneath so you won`t look like a walking candy cane. Make sure to complement the color of the leather jacket. If you`re wanting a bright yellow leather jacket, you can wear a pastel ruffle dress and white shoes. Since the leather jacket is already vibrant, your other clothing pieces can have muted colors.
6. Patchwork
Another interesting trend this fall are patchwork prints. These are reminiscent of vintage clothes hence why they`re so unique-looking and beautiful.
You can find a patchwork mini dress, and wear it with a pair of square to sandals and kimono to protect you from the chill of the fall weather.
These are different prints you can look for and fining one which you love can help you create a unique and personalized outfit.

These are just some trends to inspire you to dress your best this fall. You don`t have to have every single trendy item. You just need to find a few unique and trendy pieces to use with the clothes you already have in your wardrobe.