Looking chic and posh isn't just for a selected group of people with certain body types. No matter your weight, height, or style, you can always look well-dressed with the right clothing.
If, like many women, you have thick legs, especially around your calves, wearing pants can be an entire of a hassle because though your waist and hips may be slim, fitting your pants can be a real pain. Unless you want to buy a size too large for your waist or hips, you better check out these fashion tips in wearing pants:
1. Wide Leg Pants
Wide leg pants may seem out-of-the-blue and may look as if you're making your legs look even thicker when in fact, wide-leg pants hide thick legs through their loose and wide cut. It doesn't fit snuggly, so people will have no idea how your actual legs look like.
2. Solid Colors
Wearing solid color pants or slacks will help create a continuous flow from hips or waist down to the bottom. Wearing checkered pants or a pair with many designs can sometimes give the illusion of thicker and chubby legs.
3. Dark Pants
There's a reason why a lot of plus-size fashionistas recommend dark black clothing. It's to make you appear slimmer and camouflage any bulges. It's the same thing with pants. Wearing a pair of dark jeans or black pants can help hide thick thighs or legs.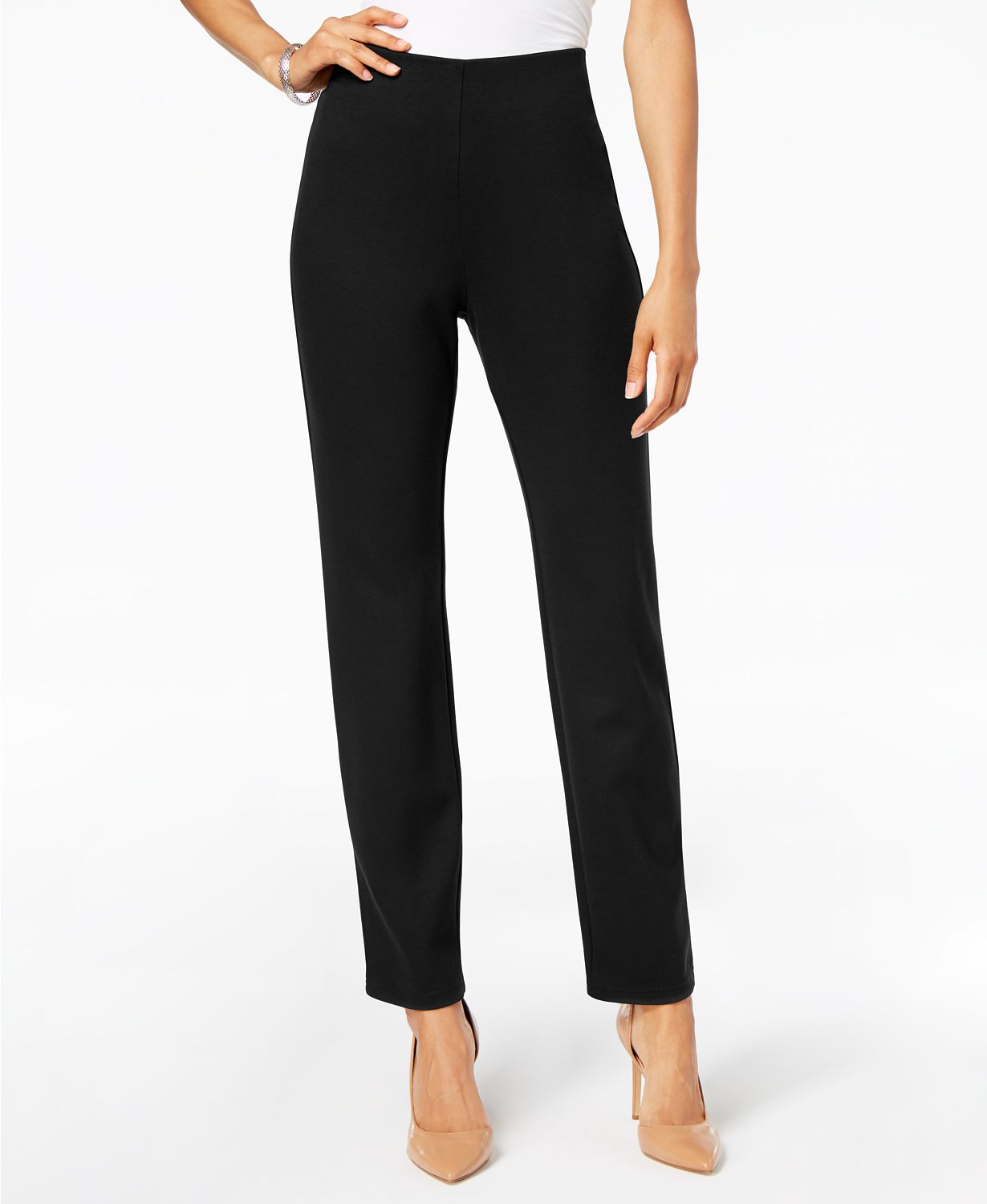 4. Avoid Pants that Fits Tightly Around your Calves
Skinny jeans, leggings, and jeggings tend to fit your entire legs snuggly, which also means that if you have thick legs and calves, it can easily be seen, which is why it's best to wear loose-fitting or wide-leg pants. Also, check out jeans with faded parts that sit in your knee area or the slimmest part of your legs.
5. Invest in High-Quality Stretchable Jeans
Stretchable jeans and jogger pants will help complement any legs. If you have thick legs, you might find it difficult to wear regular jeans because they won't fit some parts of your legs comfortably. Investing in high-quality flexible jeans will help you save time, effort, and even your style game
Wearing pants has never been more comfortable and easy with these easy-to-follow fashion hacks, which won't cost you more money. Knowing how to choose and wear jeans or slacks properly can save you time wearing them in the morning. Ensure that you get the right pants size, and choose less complicated pants` styles for a better vertical and elongated form.