Speaking of staple and fashionable items for women casual style, yeah it's a blazer! It's simple and easy to mix and match, so you can have as many as you like. However, if you want to enjoy the trend of this year, it is definitely recommended to select a blazer as your main coordinate to create a chic and fashionable look. Not only does it look great on one piece, but it also gives a refreshing and elegant impression when you layer it.
This time, I will introduce a style using a blazer to get a chic and fashionable look. You can combine a blazer with any outfit and accessories in your wardrobe freely. You can add it to your shopping list if you haven't had any.
Loose blazer and oversized pants
The reason I chose these items is that the coordination is very well balanced! The loose blazer and oversize pants are perfect matches in which you can create a style with a strong presence on its own. Wears an oversize bottom to give a chic impression and of course, it gives you a fashionable and trendy look.
Blazer over a white dress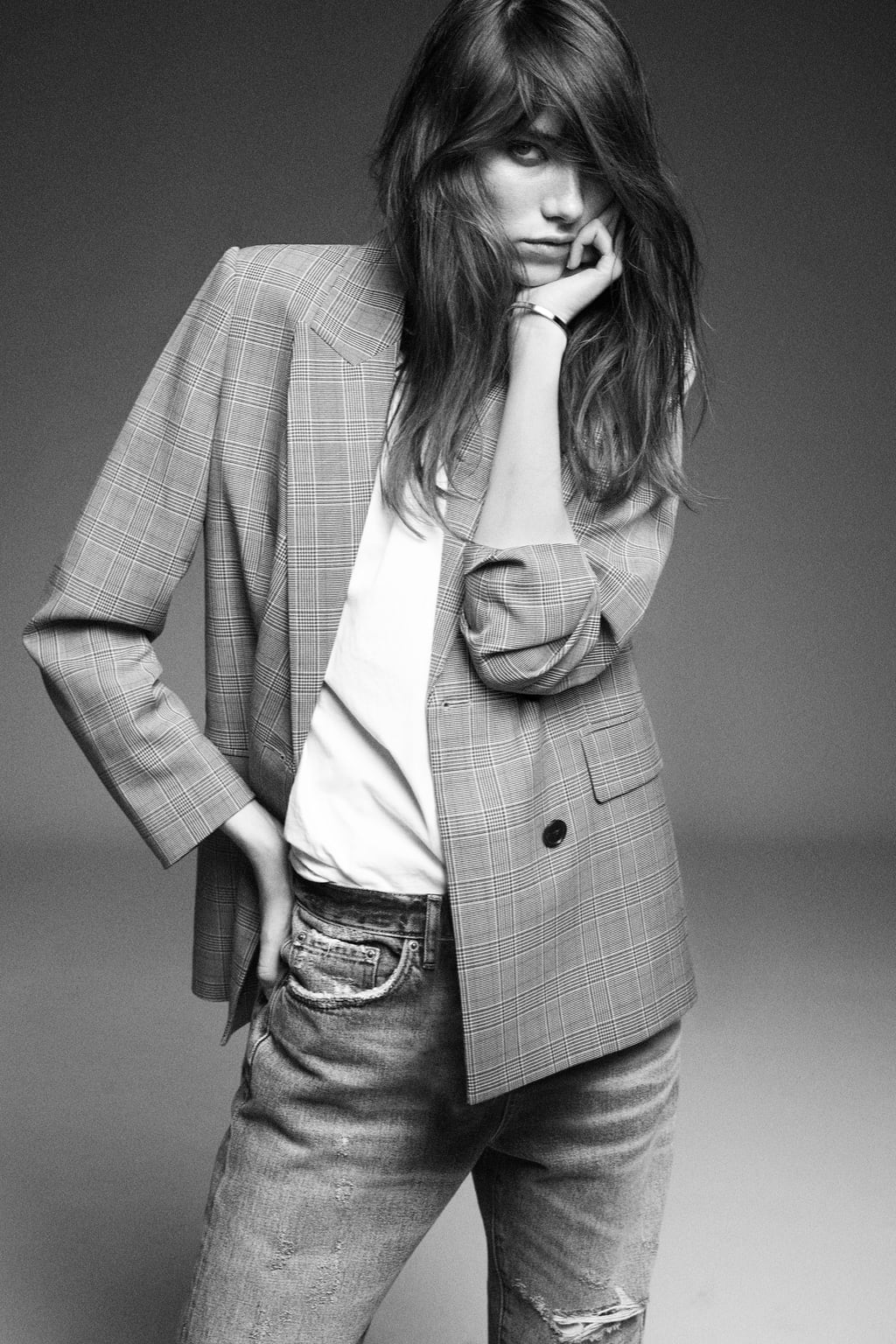 As a fashionable woman, you definitely want to wear the latest fashion trend. I thought this was the perfect outfit for you who prefer feminine outfit. You still can look elegant and girly with a blazer over your favorite white dress. It creates an outstandingly mellow and chic look. For bags and shoes, choose the same color of your blazer for an elegant impression.
Blazer and Skirt
I would like to recommend this outfit for those who like a chic and conservative style. Pair a blazer with a printed flare skirt to easily complete this year's trendiest fashion. Style it with boots so it will be sharpened and the leg length effect will be improved.
Blazer and crop top
For you who have a progressive fashion sense, I highly recommend this coordinate. Blazer and crop top will give an instant chic look. Perfect to pair with high waisted skirt or high waisted jeans.
Faux Leather Blazer
The Nightingale Faux Leather Blazer
Wearing this blazer alone is already fantastic and chic. The color is the perfect shade of brown, it will be fun to style for fall and winter look. This blazer really ended up looking more classy than you are expected. This faux leather jacket is definitely a must-have for fall.