If you are looking for casual and stylish wear, you can choose a striped dress. Stripe summer dresses are very trending nowadays and you can choose various designs in these dresses. This makes you look slimmer and gives you a detailed look.
Bodycon striped dress
If you want to have a sexy look and enhance your curves, get the bodycon dresses. These dresses are also available in striped patterns. These dresses look amazing when you choose a short length. The patchwork in the stripes is in trend. This gives a neat as well as a stylish look. This dress can be paired with stilettos for an enhanced look.
Striped maxi dress
If you want a long dress, invest in the maxi dresses with striped patterns. These dresses are flowy at the bottom which gives you an amazing look. Select the dresses with waist belts in these dresses to give the look more structure. Choose the chunky waist belts as they are more trending nowadays. The halter neck in these dresses is the best as it gives a chic and beautiful look.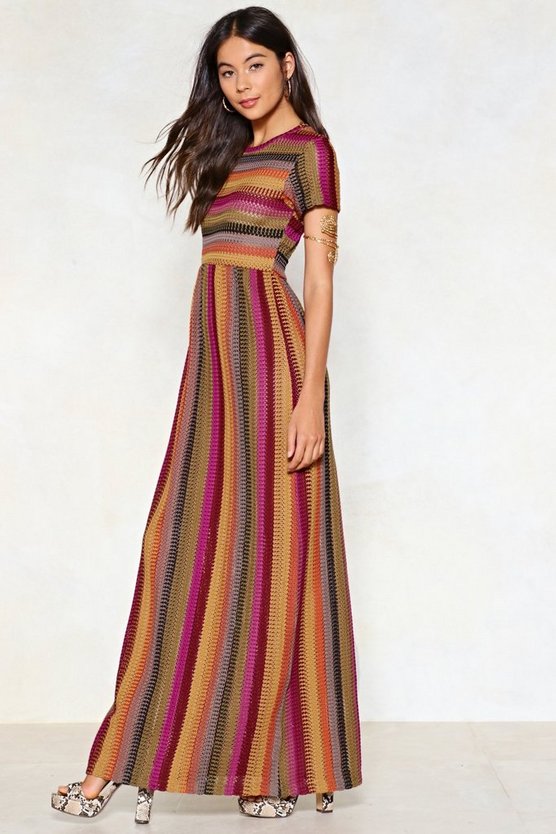 Off-shoulder striped dress
Off-shoulder dresses are very popular among girls nowadays; you can choose the stripes on these off-shoulder dresses to make it look more unique. Get ruffled off-shoulder design if you want extra volume in your dress. These dresses look amazing when paired with the multilayered necklace. Choose the one with one color stripes on the entire dress to make it more attractive.
Women Off Shoulder Striped Shirt Dress Belt Casual Summer Beach Swing Sundress
Pastel striped dress
Pastel colors look beautiful in the summer season. You can never go wrong with the pastel colors especially if you are choosing the A-line dresses. Choose the white dress and go for the pastel stripes printed on the dress. This will make you look more beautiful and trendy. You can also go with the rainbow-colored stripes if you want bright colors in your dress. Front buttons in these dresses are very popular.
Sweetheart neck striped dress
If you want a girly look, select the sweetheart neckline in the striped patterns. The sweetheart neckline is very popular among the younger girls. A dainty necklace on this dress will make your look more enhancing. You can choose the vertical as well as horizontal stripes as per your desire.