As summer is approaching, many girls are looking for trendy ideas to look amazing in their bikini sets. There are many ways by which you can hype up your bikini look. Halter neck is the most popular among the girls. If you want to go with the chic look you can choose halter neck design in your bikini set. There are many varieties that come in this category. You can go to the front cutout or you can go for the back cutout. If you like the back tie-up bikini you can choose that too. These halter neck bikinis are easily available online at affordable prices.
If you are going out on vacation and you are looking for some amazing pictures, you can go with the embroidery print bikini set. Embroidery print bikinis are colorful and enhance all complexions. You can go for the padded bikinis in this category to enhance your natural curves. With this set, you will look extremely sexy and beautiful. You can also style this set with the solid color shrug on top of it.
Faux-embroidery Printed Bikini
Bandeau bikinis are available easily at many online stores at very cheap prices. These bikinis can make your torso look longer. If you are small chest women these bandeau tops are perfect for you. You can buy them according to your style and preference as there are many colors and designs available in these bikinis. If you want to go for the bold look, you can also go for the neon colors in these bandeau bikinis.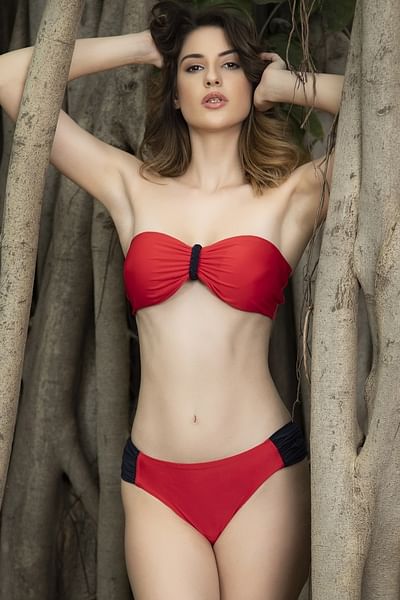 Tie up bikinis with all the criss-cross straps are all over the social media nowadays. These bikinis give you the hot look and look perfect for the Instagram pictures. Tie up bikinis contain 2 to 3 straps over the tummy area and other straps on the back of the bikini. Try to go for the black bikinis in this category as they will compliment your skin tone.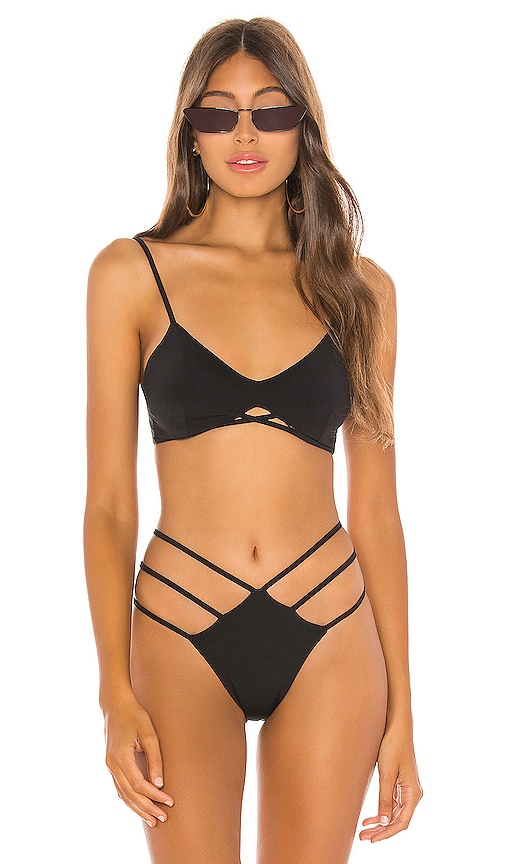 High waist jeans and skirts are loved by the girls and to follow this trend there are various high waisted bikini sets available in different sizes and colors for you. High waist bikini sets contain the bottom which is high waist and consists of trendy cutouts at the side of the waist area. Color splash in this bikini set is very popular. You can also choose solid colors to get the standard look.