The summer is coming to an end, which is clear from the fact that Starbucks has added pumpkin spiced latte to the menu. This means that it's time to think about the fashion looks for autumn because every season comes with its own set of fashion choices. In autumn 2023, quiet luxury is in, which means you've got premium and capsule pieces. So, if you are ready to breathe new life into your autumn wardrobe, we are sharing the top fashion trends to consider!
1. Embrace the Red
For years, we have been stuck with only neutral and nude shades during chilly weather, but it's time to bring some change. For this reason, this season, you've to embrace the red color rather than sticking to muted and earthy tones. The red color is not only bold but beguiling as well. This color will give you the power and command you need to show confidence whenever you enter the room.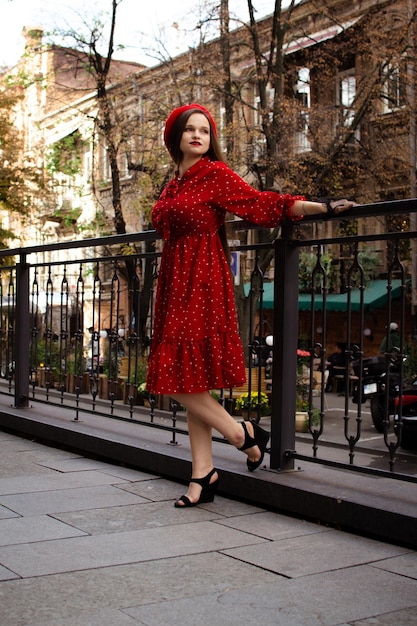 So, if you want to do justice with red color, it's recommended that you opt for a red—toned outfit – yes, a solid-colored dress.
2. Sweaters Are Inn
Autumn doesn't have to be about wearing a t-shirt with an overcoat because fall or autumn is actually the best time to wear a sweater. It can be seen from the fact that Victoria Beckham, Louis Vuitton, and Bottega Veneta are showcasing oversized sweaters with knit designs. These sweaters can be accentuated with winter scarves and contouring leggings.
We recommend getting your hands on jumper sweaters and making sure you pair them with the right leggings (don't be afraid to play with colors, ladies).
3. Working Woman Skirts
If you have stopped working from home and want to head turns when you walk to work, it's time to add some secretary skirts to the wardrobe. These skirts go well with pussy-bow blouses, but make sure they are longer so you can create a layered look. In addition to these skirts, you can also opt for blazer dresses – they might feel a little 80s, but Saint Laurent nodded, so you should too.
When you wear the blouse with the skirt, it's better to add shoulder pads and complete the look with peep-toe shoes. Also, we are sure you would have these at home already.
4. Off-Shoulder Magic
Off-shoulder isn't new, but this is one trend that goes well whenever you wear it. It's a perfect combination of sexy and slinky, so you can create different looks. This year, Paloma Wool and Tory Burch have taken a simplistic approach to off-shoulder clothes, which means you have to show off the sexy collarbone this autumn. In case you get chilly, throw on a scarf and don't forget to purchase a strapless bra.
5. Peplum is Redefined
The fashionistas don't like the word peplum, but it has been redefined (we thank the fashion experts for this). The peplum tops this year are a remix of what you used to get in the 2010s. To be precise, these peplums have subtle flares, which can be paired with well-tailored blazers for an edgy look.
Now, which of these fashion looks will you adopt?