Birkenstock sandals are popular among celebrities and models. They're often seen wearing a pair of these sandals with street style or business casual attire. What's so good about them?
These sandals are known to be high quality despite the minimalist designs. However, they can be quite expensive. Check out why these Birkenstock sandals are less than $100 yet so popular:
White Birkenstock Sandals
This double-strapped Birkenstock sandals is your perfect get-away sandals for casual hangouts by the beach, a picnic with friends, or fun camping time with family.
This pair features a waterproof texture that is super lightweight and easy on your feet.
Are you looking for the perfect indoor sandals? This Arizona Shearling Birkenstock sandals features high-quality fuzzy foot bed to keep your feet warm from the cold floor. It also has a cute black plaid design.
Besides indoors, you can most definitely use this pair during fall or winter when you just need to go somewhere very quick. Pretty and posh, this pair is a go-to sandals for casual comfort.
Make your feet look extra elegant with a pair of gold Birkenstocks. Definitely classic, your pretty nails will thank you for having such a cute and comfortable pair of sandals.
Match this pair with gold or beige nail polish, and your feet will look absolutely beautiful.
Strap Birkenstock Sandals
Most Birkenstock sandals have double straps or have inverted triangle toe support. Featuring its iconic brown cork foot bed, this pair also has durable crisscross straps that looks cute even with semi-formal dresses!
Florida Birko-Flor Sandal
This silver pair of Birkenstock sandals features synthetic leather, contoured footbed, and triple straps to help keep your feet stay put and secured within your sandals, and for comfort.
Are you a fan of colored shoes? Check out this rose-pink rubber sole that is very spring and summer-appropriate. If you`re looking for a great pair of beach sandals, look no further! Not only is this pair waterproof but easy to clean as well.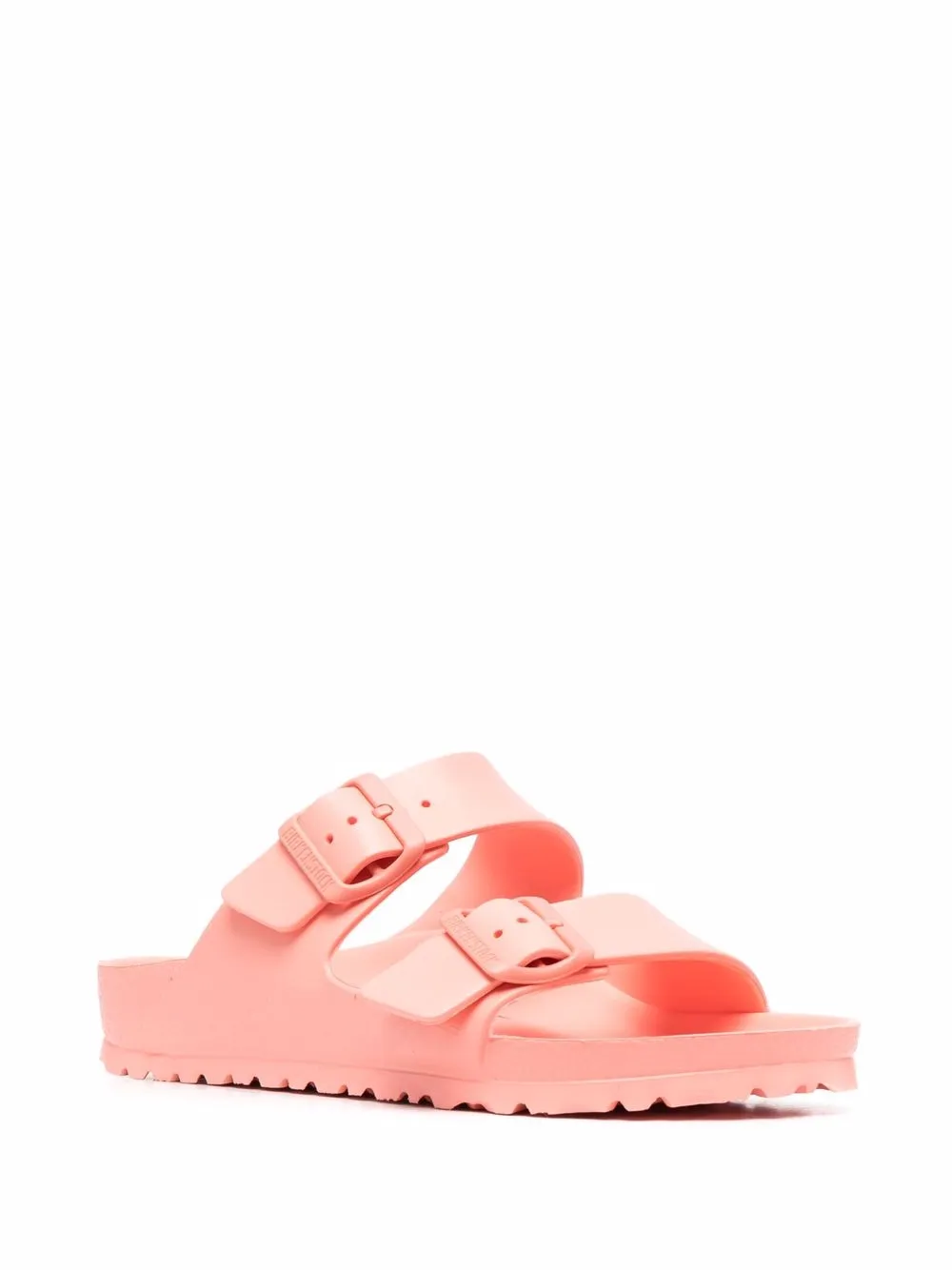 This white Mayari Birkenstock is cute and classy, and ideal for your minimalist outfits.
Its matching white soles and straps create a very coherent look that you can definitely match with neutral-colored outfits.
Cradle your feet with comfort with a snake skin and disco black synthetic upper. This pair of Birkenstock can draw eyes to your feet.
Not only is it shiny, but also provides stability to your feet no matter how many hours you`ve used it throughout the day
These Birkenstocks sandals are iconic, long-lasting, and most of all, top quality. They have basically feet-friendly sandals that will be with you throughout the day, no matter how long you've been running errands or shopping. Though some pairs can go over $200, there are definitely pairs that are budget-friendly yet so amazing and so good for your feet!