Have you ever experienced going to a family vacation, and it wasn't at all relaxing? It has always been a common treat to ourselves to go to the beach or a resort to cool down and bask in the sun to get some vitamin D. However, to get the most out of your beach vacation, you might want to get these stylish but functional summer accessories:
Stylish Round Beach Towel
Why squish yourself in a small bath towel to lay on the sand when you can tan with a comfortable and chic round beach
towel that can also serve as a cover-up? You can use your microfiber towel for drying, and this round towel to lay on, and cover your body after swimming. This tower wrapped around you will give you Bohemian yet modern vibe.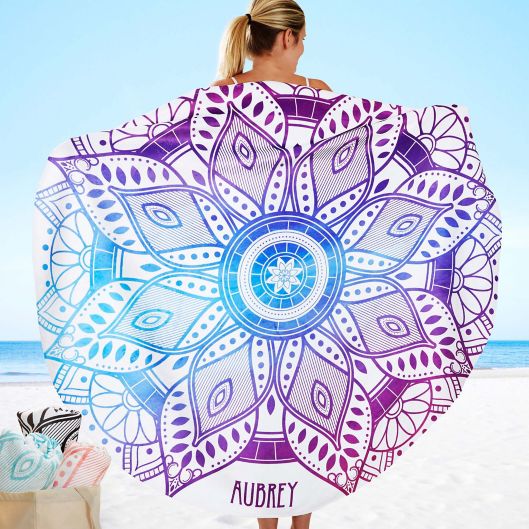 Portable Beach Mat
If you don't like dealing with towels that get scrunched up or wet, a portable beach and picnic mat are for you! It's water-resistant and easy to set up. It will allow you to sit comfortably or recline unlike with beach towels wherein you always have to lay flat on the ground.
It`s an amazing accessory that you can carry whether at the beach, at the resort, or at a camping ground.
Mineral Sunscreen SPF 50
When going out, whether to the beach or anywhere for your vacation, it's always essential to put on high SPF all over your face and body. This is to prevent painful sunburns, and for you to keep enjoying your vacation.
Ulta`s Mineral Sunscreen has UVA/UVB Protection and Shea Butter to soothe sunburns or irritated skin.
ULTA
Square Toe Heels
Look fancy and classy with a pair of square toe sandals that will match your beach outfits. An alternative to flipflops, these square toe sandals will make your feet look pretty. At the same time, because of the smooth base, it is easy to dust off sand.
Gigantic Straw Hat
Instead of getting a cute sun hat, opt for a huge straw hat that will completely shield your face from the sun, and a part of your upper body especially when you're standing upright. This is a must-have accessory because even if you put on high SPF lotion, you would have to still reapply every 2 hours. At least if you're wearing a big floppy hat, you have double protection from getting skin irritations and skin burn from the sun.
Stylish Summer Sunglasses
Don't forget to protect your eyes! Check out this fabulous pair of cat eye sunglasses that will suit most face shapes. Even if you've just woken up with red eyes, your morning beach picture will look fantastic with a fashionavle pair of glasses!
Enjoy your beach summer fun with these fashionable but functional accessories. Not only will these make your vacation less of a hassle, but you also get to take cute photos with your fabulouse ensemble!