Clothes make up a majority of an outfit but accessories are more significant. Accessories are more significant than we may think. Just like our clothes, there are accessories that are appropriate for certain occasions. The right accessories can bring a staple piece of clothing from one occasion to another. Take for example, a basic white shirt and a pair of fitted straight cut jeans in dark denim. With just accessories, you can wear this outfit to three different occasions. Opt for bold colorful statement jewelry and cross body bag for a casual day of lunching with friends. For work on a casual Friday, wear a pair of black kitten heels, a chain necklace and a leather bag. Come night, pair it with pumps, an evening clutch, rings, bracelets or statement earrings.
Accessorizing your outfit polishes your look. It makes your outfit look expensive and boosts confidence. With accessories it can help to take your style to the next level. If you are unsure what accessories to get yourself this year, well no worries. Scroll ahead for the top 5 accessories trend for 2021.
Colorful Rings
Bella Hadid, Dua Lipa, and Emma Chamberlain have been spotted with these big colorful rings. Yes, they are everywhere. Made with gems, plastic and clay rings are on every hand. These rings bring color to an outfit and they also perfectly match your vibrant outfit. They can instantly brighten your mood!
Scarf
If you are looking for an unexpected way to add a touch of sophistication to your outfit this season, look no further than the basic accessory that is making a strong comeback this season- The scarf. Whether you have it tie on your hair, around the neck or on the bag, the possibilities are endless. Hey, you can even fashion as a top as shown on Tik Tok videos.
The Baguette Bag
You would need a bag to carry all your necessities when you are out shopping. One of the trendiest accessories in 2021 is the baguette bag. An icon in the 90s, the baguette bag has become a fashion essential in our wardrobes and they never seem to go out of style. Whether vintage finds or logo-inspired and sleek, modern styles, there are many different styles to shop for this season.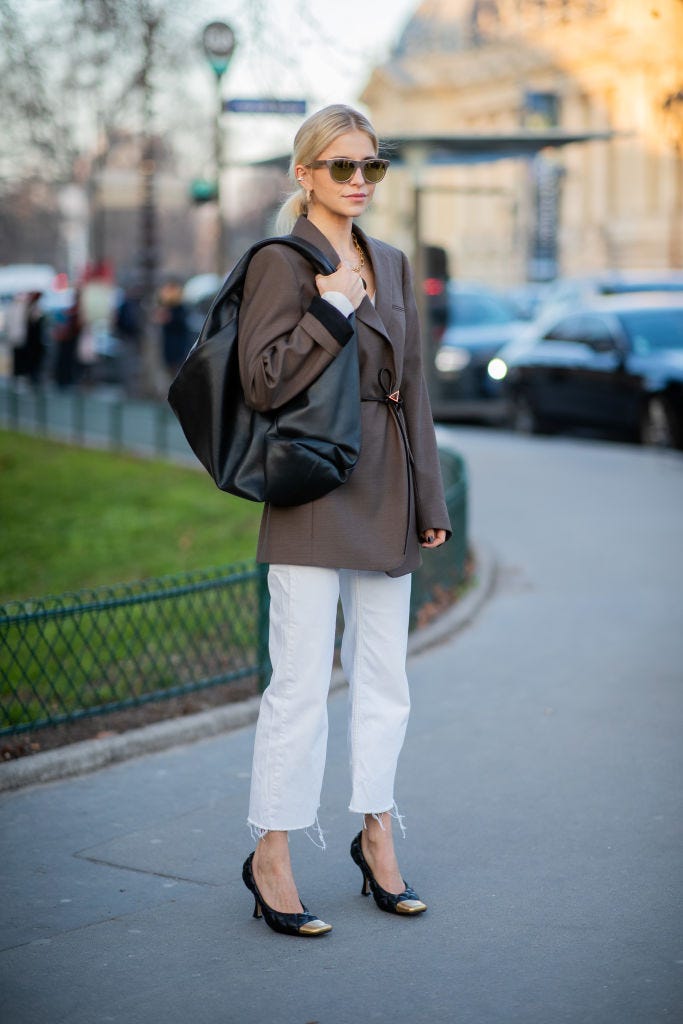 Pearl Choker
Pearls used to be popular years ago and now they are making a comeback. From Kamala Harris (remember her one strand pearl necklace during the Vice President's Inauguration?) to Harry Styles, pearls have never been more in fashion than they are right now.
Chunky Hoop Earrings
The right pair of earrings will not only make you feel great, they have a way of pulling together an outfit. While there are many options for accessories, earrings take the crown as the best accessories for making an outfit unique. This season, gold chunky hoop earrings will be the perfect trending accessory for your everyday outfit or for more glam ensemble. A pair of hoop earring is a jewelry staple.