If you are a big fan of shorts, you must have a full closet of this summer time staple ready. Once that hot temperature beckons, you are all ready for it. The only problem is that sometimes styling the same type of apparel can get rather boring, and you may be less inspired to try something new. With summer approaching, it is time to bust out of the fashion box and add a few more shorts outfits to your daily rotation.
Choosing shorts can be a matter of trial and error. Find a shape that works for you whether it is slim-fit to baggy, mini, or longer length. You can also add a touch of glamour with a trending high or paper-bag waist pair. Ahead is some style inspiration for everyone. Whether you are a denim-cutoffs lover, shorts suits or tailored bottoms, let these shorts outfits inspire you.
Short Shorts
Nothing says summer like short shorts. These wardrobe staples are just set for the carefree and sunny months ahead. They are great for showing off your legs at backyard BBQs, hanging out with friends and trips to the beach. Even when summer is over, these shorts are a great way to stay stylish and casual for fall and also as a replacement for mini skirts without being too revealing. Pair it with a vintage tee and slide on sneakers for a casual look.
Bright Colored Shorts
There is no better way to make a statement than to wear a bold coordinating outfit. In this case, it is a bright pink outfit that is both sweet and hot.
Biker Shorts
Biker shorts are not just for biking.  They offer the coverage and the stretch for just about any workout class as well as versatile enough for everyday wear. Remember Princess Diana wearing a sweatshirt and biker short outfit back in the mid 90s? Since then, biker shorts have been remixed and revamped. You are likely to spot them under an oversized blazer with heeled sandals and a matching crop top.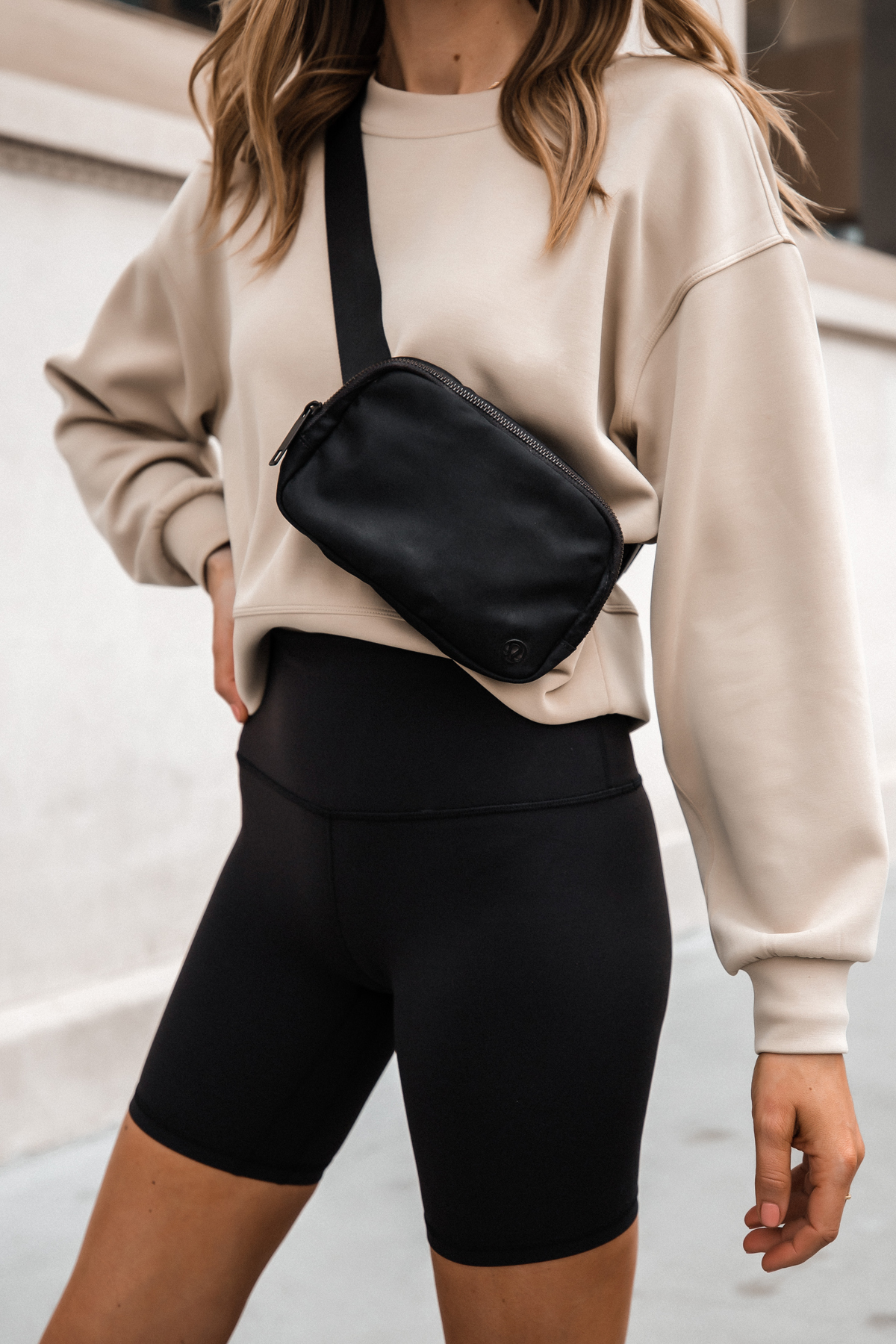 Linen Shorts
There's only one material you need to survive the scorching heat and it is linen. It is lightweight, fast-drying and ideal for combating heat and humidity. The most practical summer need is a pair of linen shorts. They offer lounge-worthy comfort and an elegant look that is easy to dress up or down. Pair it with a white shirt or toss a blazer over the shoulder with kitten heels for elevated vibe.
Paperbag Shorts
You have probably spotted them on your social media feeds and you know that these paperbag shorts are not just a trend. They are the perfect way to make an outfit look cuter. Match it with a bodysuit or shirt and nude heels for a put-together outfit or go for a frayed hem paperbag shorts and t-shirt for a casual vibe.
Long Shorts
Thanks to Celine, Bottega Veneta, Givenchy and more, long shorts are now a modern wardrobe staple. While some women may cringe at the thought of Bermuda or long shorts but don't worry. Longer shorts are trending and can be styled in several ways. Opt for a tailored pair of long trouser shorts with a blazer or denim Bermuda shorts with a bold top.