When it comes to finding the perfect fit for your outfits, jewelry can be a complex matter. Owning a few too many pieces can turn the dressing session into something which is dreadful. Knowing what the perfect jewelry is and how to pair it with your outfits can elevate everything. The mood as well as the outfit.
Not to increase your worrying, here are a few tips and jewelry suggestions to make sure you're always on top of the game.
Mixing Metallics
When it comes to jewelry there isn't a specific color theme that should be opted for. In this case, playing with a few options can work in your favor.
So, for example, if you're wearing an all-black outfit, it would be best to add gold hues in terms of your jewelry. So, adding gold rings, a few necklaces, and then maybe adding red or blue earrings or a bracelet as a statement piece to really uplift the gold and black vibe.
Mixing metallics such as gold, silver, or platinum can work well together. Picking on colors from your outfits and accenting the jewelry with that will make the whole look much more complete.
Simple or Loud?
Oftentimes outfits and jewelry can clash and this in fashion is a big NO. To make things easier, the handbook rule is to never mix patterns. What this means is that when an outfit is full of busy patterns, you would want your jewelry to be light and simple.
For example, if your outfit has a floral pattern with loud colors, it would be wise to keep the neckline bare, with only adding small neutral studs to the ears or a simple gold chain. What this will do is add that magic needed to complete the outfit, all the while keeping it simple.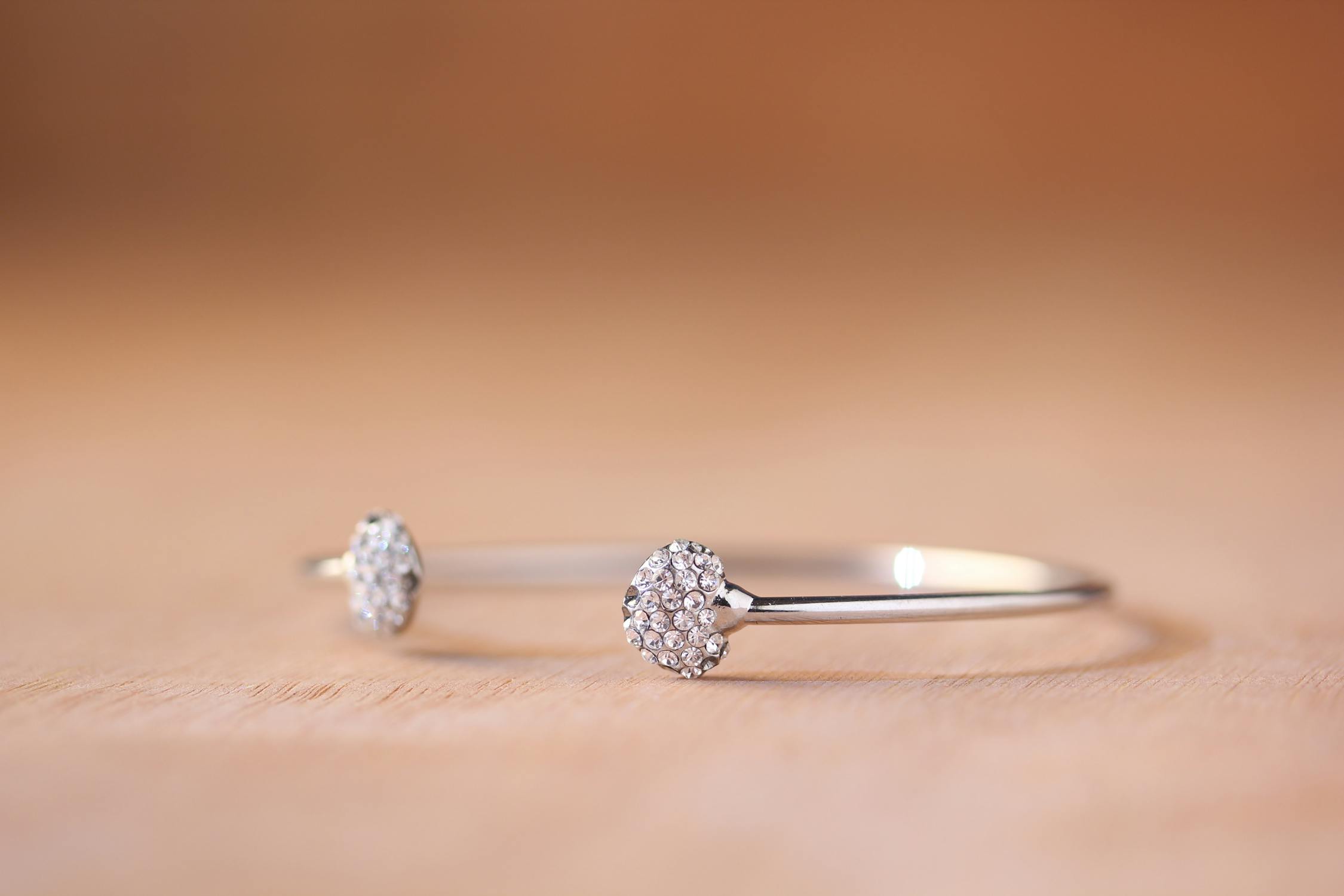 In another example, if you're wearing a neutral-colored outfit, with simple tees and pants, adding that pop of color with your jewelry enhances the simple outfit into a formal "going-out" outfit.
The Layering Technique
Contrasting shapes, lengths, textures, and colors can be a fun idea. Take that basic outfit to the next level with some layers.
Hoop earrings, with a choker, a mid-length, and a long necklace can boost any outfit from basic to chic. Layering rings can make the fingers feel elongated and regal.
If you have multiple piercings, this is your lucky day. Bring out your earrings, mix and match the styles, and style yourself to be wonderful. Draw attention to your face with these accessories and it won't matter what outfit you're wearing, because the shiny accessories will complete your look!
Fashion trends are always changing and when the time comes, your fashion choices don't always need to be on-trend. Mixing and matching, experimenting is all part of fashion and with jewelry seeing what fits your needs best would be the most comfortable choice.
Jewelry exists to enhance outfits. Whether by becoming statement pieces or by uplifting and completing a look. Adding jewelry whether it is small earrings or a bracelet can change your fashion game from zero to a ten!