Having freshly painted nails can make you feel like a new person. There is nothing better than some pampering and a fresh manicure to make you feel good and your best self. However things can get expensive at the nail salon if you go for nail art. For the past year and a half, many of us have been staying at home in this pandemic and if you still are and are feeling restless because you miss your regular mani sessions, well don't worry. There are some simple and easy nail designs that you can do at home with whatever nail colors that you already own or everyday essentials at home. Dressing up your nails is not that difficult for the beginners. Whether you want a tonal gradient across all 10 fingers or double French mani or rocking some stars along your cuticles, you are sure to find some easy nail art ideas to DIY below.
Red Nails
Who doesn't love the classic red manicure? The simple heart shape accent on the one or two fingers takes it to a whole other level. Toothpicks are the perfect tool to create the daintiest nail arts such as these heart shapes. Drop two white color dots on your nail and connect both in the middle. Then pull it down to create the heart.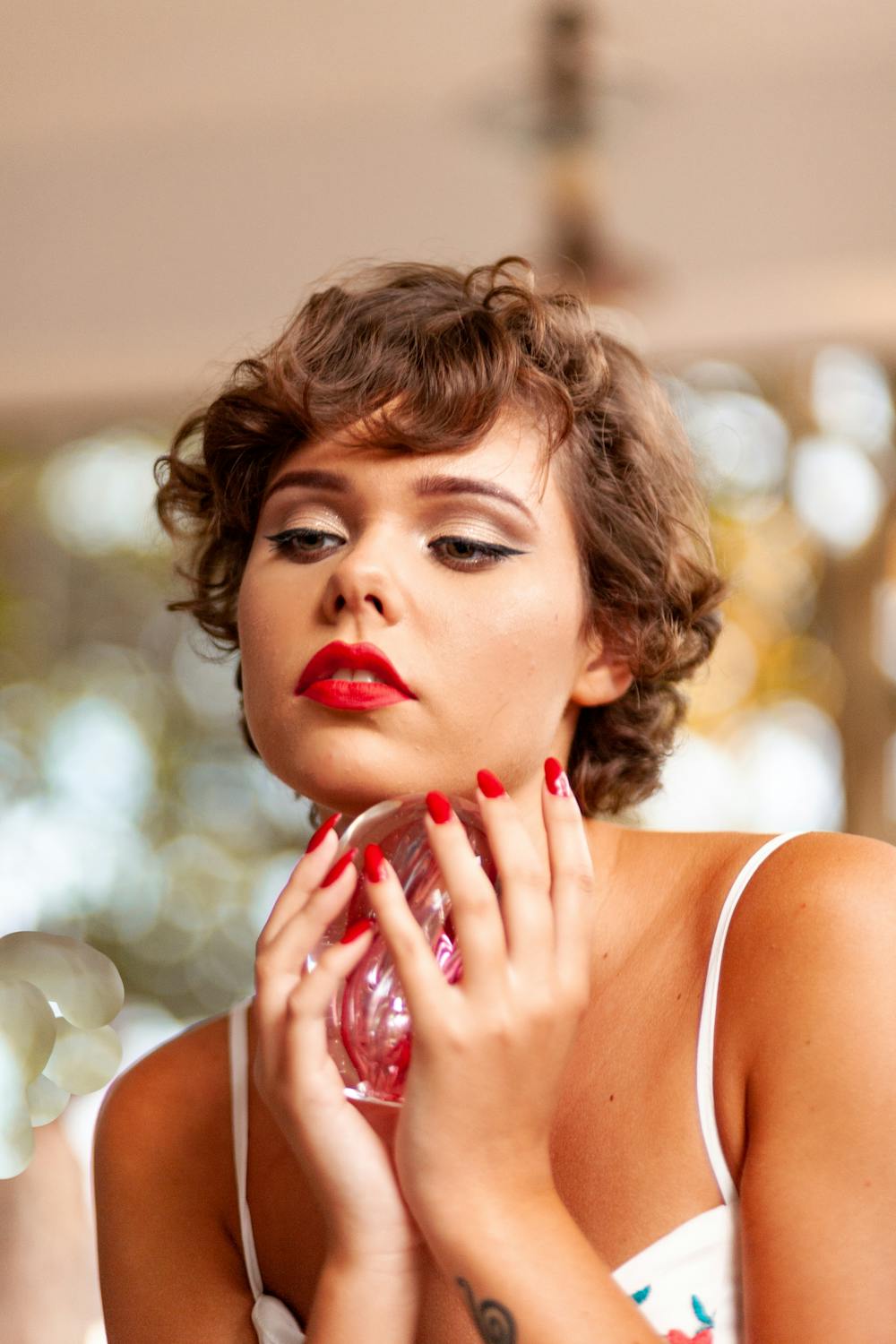 White Stripe
This neutral nails with a thin white stripe down the middle is so simple and lovely. In this case, less is definitely more.
Pastel Colors
Who doesn't like some pastel colors? Having multiple shade options is even better.
Gilded in Gold
Add a swipe of gold at the tip to play up your bare nails. You can try a metallic shade like gold dust color for this style.
Monochromatic Look
If you have nail polishes from the same color family, then you can create a tonal look. Just paint a different color on each nail for the chic monochromatic look. Try it with some pastel colors to brighten up your mood. The best part about this style is that it is fuss-free and there is no better way to use all your nail polish all at one go.
Simple Stripes
Though this neutral white nail design is simple, the black stripes make it fun and interesting, while remaining a more conservative setting.