There are very few items of clothing that transcend seasons and fads quite like a good pair of jeans. Where would our wardrobes be without it? Denim will always be a favorite mainstay of a fashionable wardrobe. Denim garments are a versatile option that can transition to and from several settings. Although the pandemic restrictions are slowly easing, many are still working from home and prefer something that offers comfort. Thus, denim is taking a more relaxed approach. There are more vintage low-rise, baggy silhouettes this fall. Keep scrolling for the trending hardest working section of your closet will inspire your denim shopping.
Baggy Bootcut
Baggier jeans started becoming more and more popular over the last few seasons, and the look will continue to hold strong for fall 2021 to bring a forward twist to an ensemble.
Dark Denim
It is hardly surprising that darker washes popped up in the fall collections because after all, darker colors tend to be the fall's assigned color palette. If you are in need of a wardrobe refresh, the dark denim offers a fresh spin on more traditional pale blue hues.
Intricate Seamwork Denim
If you are feeling a tad denim fatigue, there is a key detail to look for that will make your denim outfit pop. Deliberate seams are cropping up on the runways.
Denim on Denim
Another denim trend that we will be seeing this season to the next is the denim on denim trend, more likely a denim shirt with jeans. This style was a big deal during spring catwalks and it is here to stay for fall. However, things have taken a slouchier vibe with oversized shirt and loose-fit jeans.
Denim Jackets
Who doesn't own a denim jacket? They are a wardrobe staple and this fall, the trend is all about how you wear your denim jacket. Layer it underneath a shacket for a quick catwalk-inspired look or a cropped denim jacket over a blazer for a streetstyle look.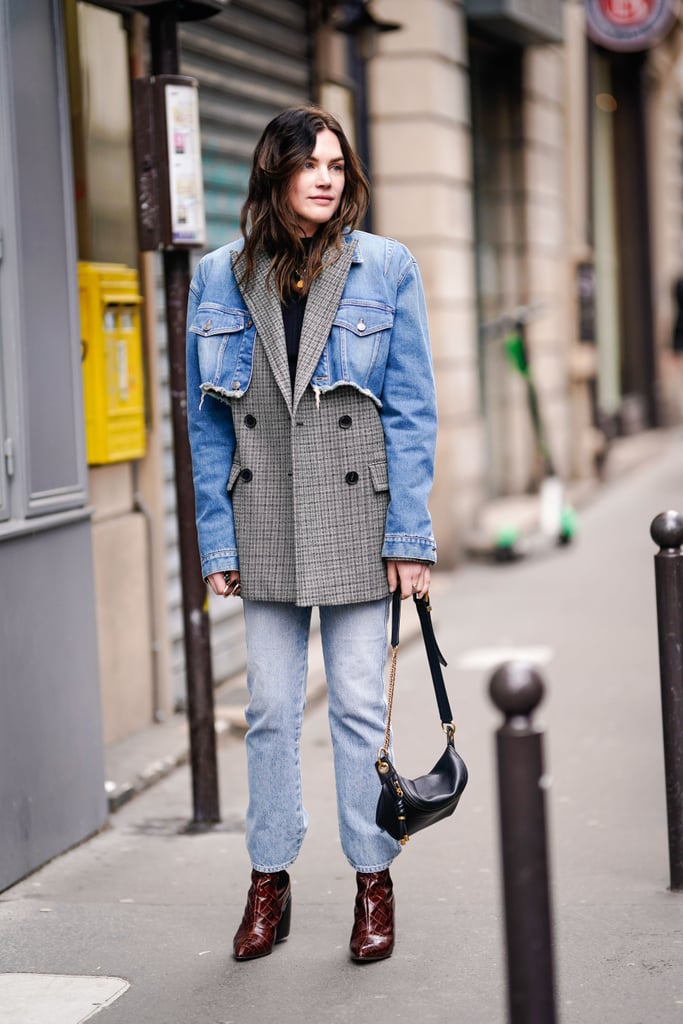 Distressed Denim
Distressed jeans will continue to shine as an effortless denim choice.
Denim Bags
If you live in denim, then you may want to consider taking your obsession up a notch with the addition of a denim bag. There are plenty of denim arm candy options out there at the moment.Or you can click here to read more fashion tips https://www.bitittan.com/.