Loro Piana, the Italian luxury house that is known for their unmatched cashmere and wool, is often known as the 'Italian Hermes'.
It has just launched a new statement handbag called Sesia for Spring 2021.
Naming & Design
This bag is named after the valley where Loro Piana's headquarters are located and the river that crosses through it.
Designed with curve shapes that were inspired by the river's sinuous bends.
Loro Piana had not placed a heavy emphasis on handbags in the past and they were more of a complement to their ready-to-wear.
The brand is betting big on the Sesia and has taken a more attention-grabbing approach to their ad campaign which featured three models including supermodel and philanthropist Natalia Vodianova, engineer and model Malika Louback, and Chinese actress Tong Liya.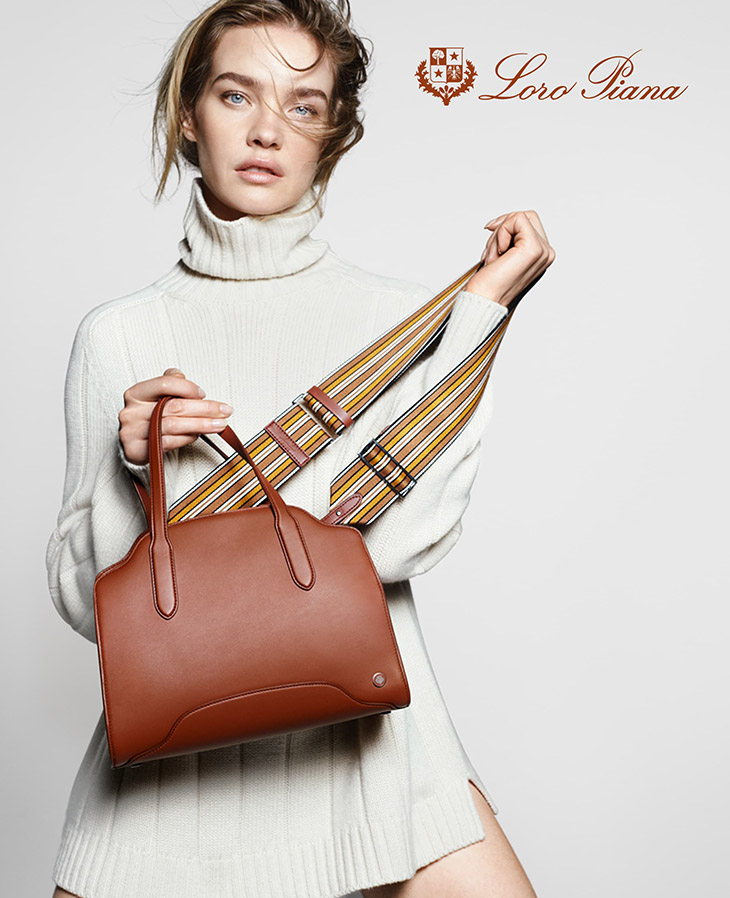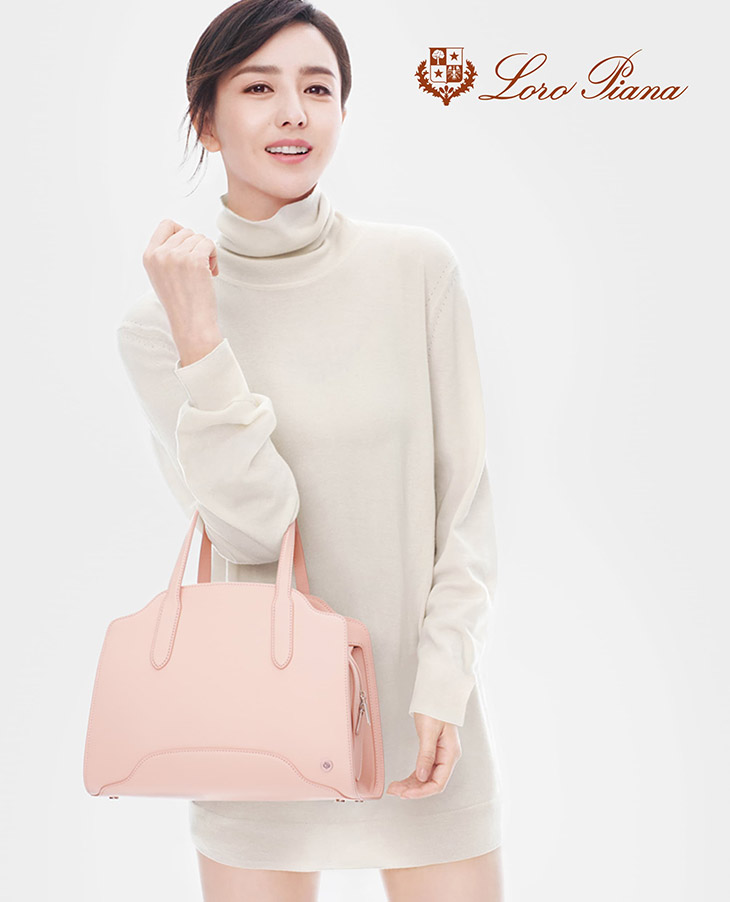 The Sesia is designed to express a timeless elegance, Italian design and lifestyle which are part of Loro Piana tradition.
A little bit about the history of the Sesia bag – One Sesia bag requires 12 days of work.
The bag is designed and produced in-house
The making process requires 600 different steps and 83 components to create the bag. Loro Piana is constantly researching the best material for its products.
Only the finest leathers are used to create the bag
The leather materials used are smooth calfskin and lambskin that were rigorously selected, certified according to the Leather Working Group standards and have a special texture with a distinctive effect.
The glues used to compose Sesia are water-based and do not contain solvents
The leather Sesia top handle bag is designed to be enjoyed with both the eyes and the hands.
The bag is available in several leather finishes such as grain matte, satin-smooth, and shiny alligator as well as a number of beautiful shades like as rose, mint green, buttercup yellow, eucalyptus and forest green, burnt orange and navy blue.
These colors are all perfect for spring
The classic design features the Loro Piana crest on the bottom right angle in the form of an enamel button, padlocks, and handles.
It comes in a few different sizes, ranging from a sleek envelope clutch to a large version with a crossbody strap and interior pouch. The minimalist shape of the Sesia bag makes it the perfect year-round handbag for any and every occasion, whether for work to leisure and evening soirees.
The bags were first rolled out in cities including Beijing; Shanghai; Dubai; London; Paris; Milan; Geneva; Seoul; New York; Los Angeles, and Hong Kong. The statement back is now available globally in 182 Loro Piana stores and on Net-a-porter website.