A great, simple way to "reinforce" your fall or winter outfit is to add a pair of sleek leggings. Despite the love/hate reputation among fashionistas, leggings are able not only to warm up your outfit but even to give it a whole new character. If you love the idea, but can't seem to find the best way of styling leggings, then you might need some fashion help. Are you ready to begin? Then here are our top five popular leggings picks, that look very natural, and feel warm and comfortable. Give them all a try, and decide which variant you are going to settle on.
If you still try to tame the rebellious, grungy side of your personality, then a pair of classic faux leather leggings will help you to embrace this side of you completely. Style them with an oversized, wide-shoulder blazer, and a pair of combat boots. You can't find a more stylish, yet comfortable outfit for every day.
We bet, you have never thought of it, but you can wear a pair of thick leggings underneath a see-through, long skirt. And, by the way, It is a great way to substitute good-old pantyhoses. Leggings are going to toast your legs up even better, than pantyhoses, and you don't need to worry about flashing out more than you expected.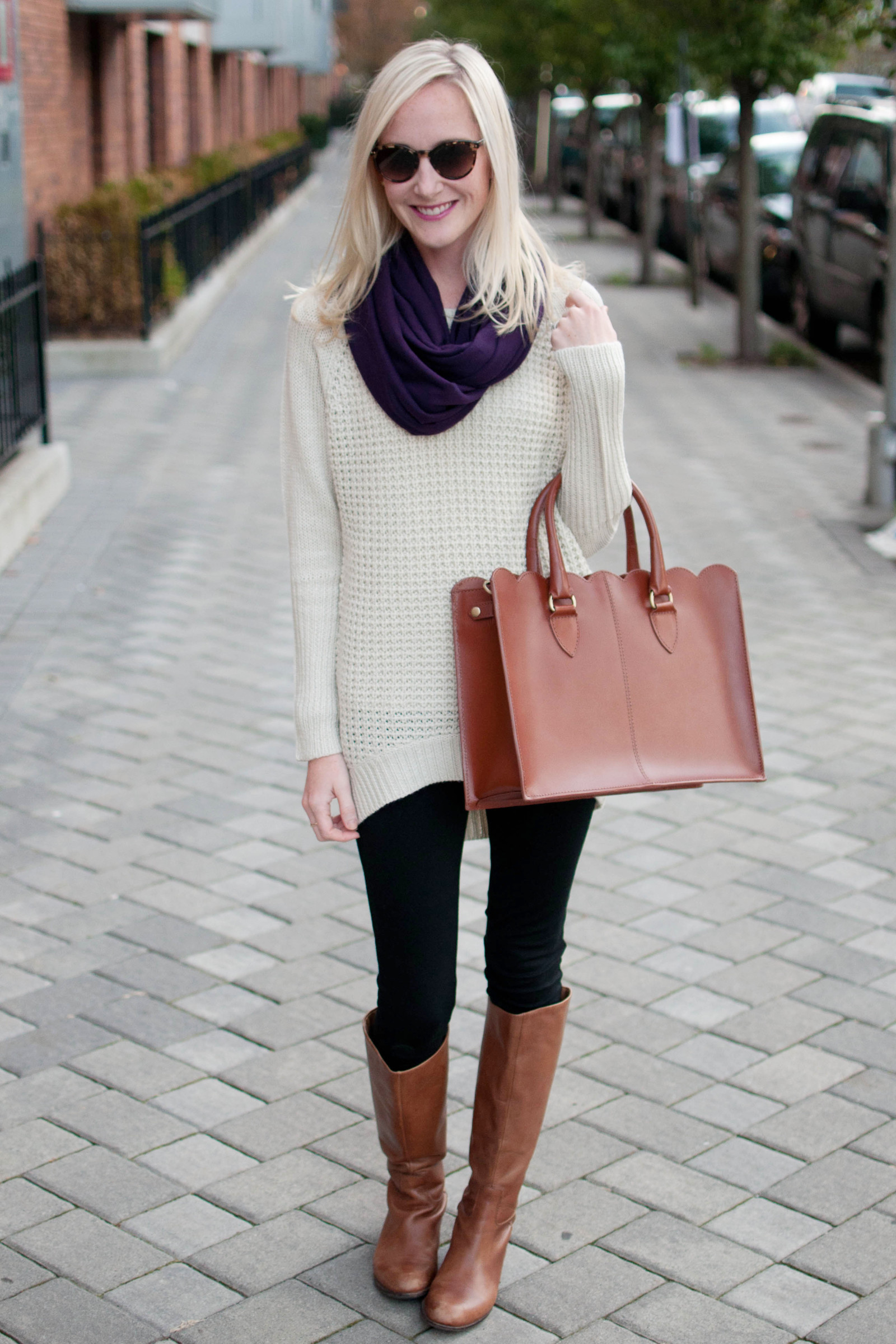 Combining your oversized winter sweater, with high boots, and warm leggings is a classic worth mentioning in today's list. Your style can't lose if you are opt-out of this trustworthy outfit. How do you like the look of white, brown, and black? It is just a classical combination, that fits everyone without exceptions.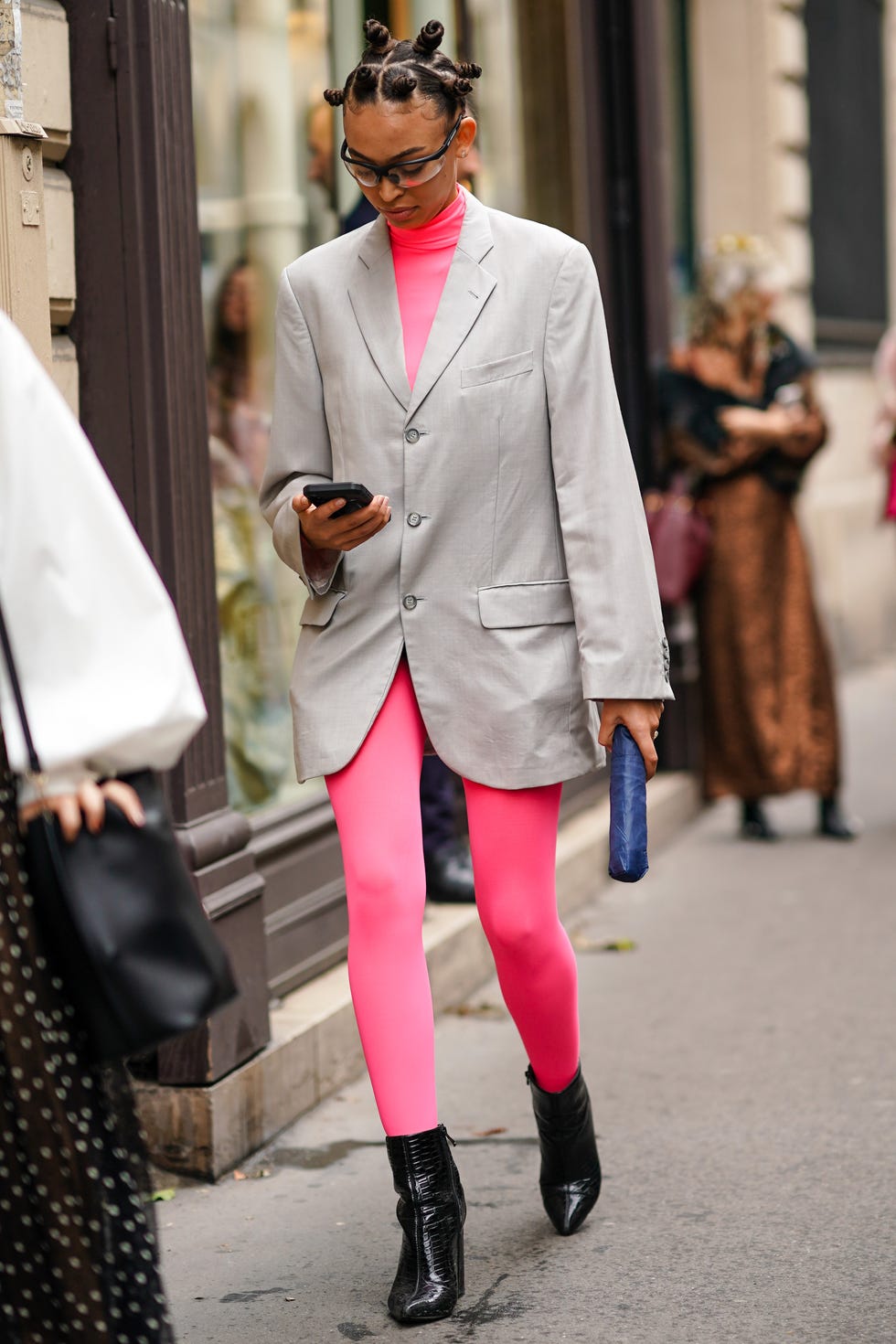 If you don't welcome boredom in your life, but always go for the brightest, edgiest look, then our next pick is for you. Without any doubts, this coral-pink legging are neck-twisting, but to make the whole outfit work as one, perfect ensemble, we recommend you to wear the same-colored turtleneck underneath the jacket, or blaze of your choice. For your feet, wear ankle-boots, white or black.
Today's top five wouldn't be complete, without at least one outfit, that features a pair of cute, printed leggings. And here they are, black and white leggings with an attractive, geometric print all over them. Such leggings will go well with many clothes: black or white sweater, black boots, sneaker, cardigans, and other basic clothes you already have at your disposal.