Wide leg pants are back in fashion again due to its uniqueness and a higher level of comfortability in comparison to the others available in the market. These pants allow you to do all your daily tasks without any problem. The best thing about wide-leg pants is that it can be worn on any occasion to attain an attractive look. You can easily pair it with anything no matter it's your muffin top or basic t-shirt. It is available in different patterns and shapes to offer flexibility to the wearer.
Different types of wide-leg pants
1. High-waisted wide leg pants
If you are looking for something classy then buy this buttery high-waisted pant to get an attractive look. The front zip and button closure are given as in others to offer higher comfortability. Slash is an additional feature of the pant that allows you to keep everything easy. The high-rise feature makes it look classier and its full length allows you to pair it with flat sandals or funky shoes.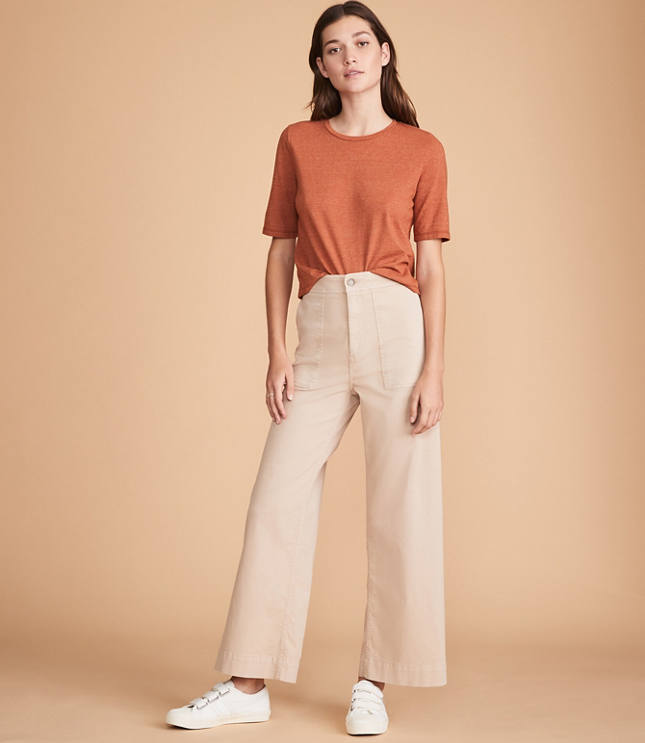 2. Plus size wide leg pant
This is the sexiest item you can find in the market. The midrise offers you higher comfortability while its zipper fly closure is the main feature of the pant. The straight leg paten allows you to pair it with any type of top. The ankle-length of the pant offers you a stylish look. The back welt pocket is perfect to carry your mobile phones.
3. Wide leg trouser
If you are looking for a comfortable piece for daily wear then going with this pant is the smartest option. The button detail at the waist makes the piece look more attractive and beautiful. The trouser is made with a hint of stretchy fabric that makes it more comfortable. You can pair it with a full-sleeved striped t-shirt to get a stylish look.
4. Wide leisure pants
This party wear item can be the option to get an attractive look. The elastic waist prevents it from rolling down and its high waist pattern allows you to pair it with any type of crop top. The loose size offers great comfortability.
5. Culottes blush
If you are looking for an item for your vacation then it is the best option. The lightweight and non-stretch fabric prevent it from getting wrinkled while its cropped pattern allows you to enjoy your trip without any problem. It also has a concealed zip fly. A basic solid colored top will enhance the looks.