A number of fashion trends arrive in the market with the arrival of summer every year, but sometimes it is impossible to replace the trend that is in fashion for a long time. One such trend is striped dresses. The best thing about these dresses is that they look good on all body types and can be worn on all occasions. You can also wear them with any type of footwear. If you are also looking forward to updating your wardrobe then here are different patterns that you should always have in your top collection.
Pink multi-striped short dress
This beautiful looking dress can be the best option for your summer collection due to its beautiful color combination. This mini shift dress will give you an elegant look. It comes with adjustable shoulder straps that allow you to set the dress perfectly. Its invisible back zipper is the best feature of dress that allows you to wear and take off easily.  The dress is fabricated on the straight pattern that allows it to perfectly hug the body.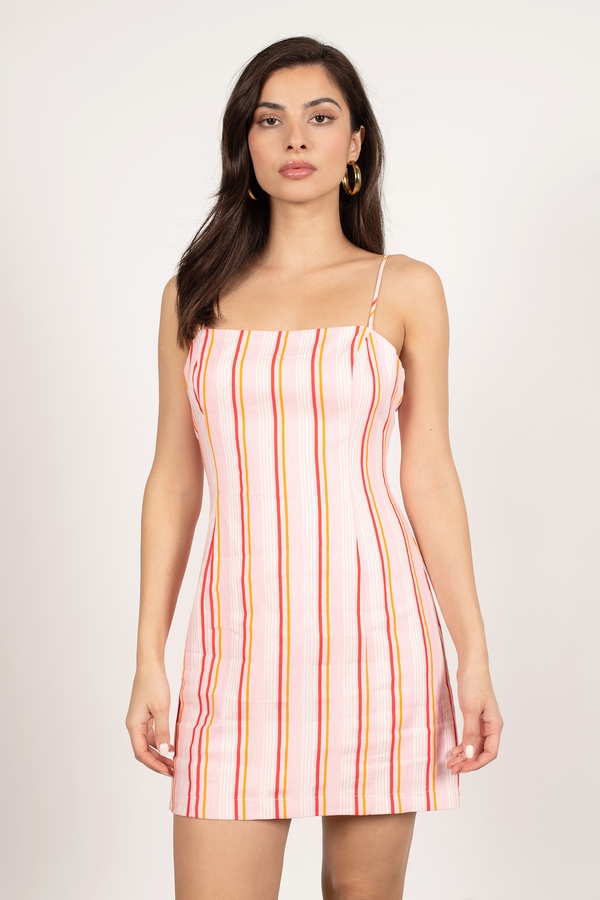 Multi-layer stripe pattern dress
It is the sexiest dress that will make you party-ready. Cotton is the main fabric used in making the dress attaining you an elegant look without any problem. It has short sleeves to highlight your skin tone. the criss-cross stripe design enhances its overall beauty.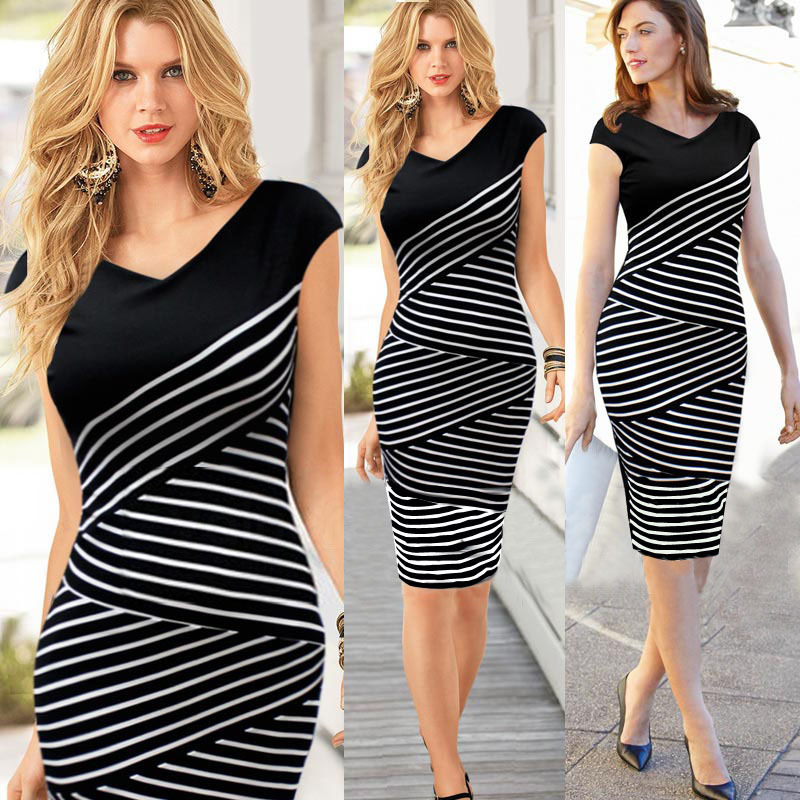 Bottom-up multi-stripe midi dress
This classic beautiful dress is designed for classic beauty like you.  Its V-deep neck will always make you the center of attraction no matter you wear it for a party or a date. It also has a waistband that perfectly allows it to hug your body.  Its wooden button runs from waist to down portion that adds a charm to the dress.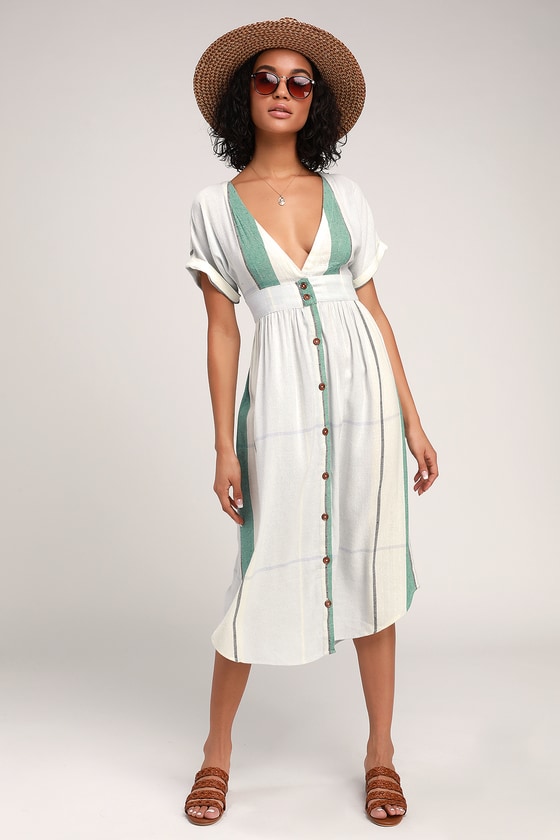 Maxi dress with multi-stripe print
This dress pattern is designed for women who love to wear strip dresses at their workplace.  Designed with multicolor materials and short sleeves, this dress offers an elegant look to the wearer. To enhance your personality you can pair it with high heels.
Line blended square neck dress
This is the perfect option if you are planning for a holiday trip. The dress is fabricated with on-trend square neck design and shoulder straps that will make you look fashionable. To make yourself comfortable you can pair it with strappy sandals or simple flats.