Are you ready to beat the summertime heat and enjoy an incredibly vibrant end to a sweltering day? Here, we invite you on a delightful journey to explore the tastiest pink cocktails around! Unwind with professional, perfectly mixed concoctions of invigorating refreshments, all infused with charming shades of pink. Treat your taste buds to scrumptious bevies perfect for any situation–whether it's events like poolside bashes and girls' nights in or simply freezing into relaxation mode with friends after a demanding day. The tantalizing recipes of this collection are sure to surpass summer standards and leave your palate fulfilled with exciting new delights. Put some cocktail skills forward and start savoring the blissful pink classics!
1: Clover Club
Nothing screams summer refreshment quite like a well-made Clover Club! With the perfect balance of tangy and sweet flavors in one delicious pink beverage, why wouldn't you want to cozy up on the sofa with friends and enjoy a classic cocktail? Don't worry if you're an amateur mixologist, as this timeless drink only requires five simple ingredients: gin, raspberry syrup, lemon juice, egg whites, and sugar. So take the time to savor each flavor, each subtle nuance in its delightful combination, before this languid pastime is gone in a flash – you won't regret your decision! Sip away and get swept up into summer idylls once again.
2: Mary Pickford
Have you heard of the classic pink cocktail Mary Pickford? Prepare to have your taste buds tantalized with just one sip! Combining white rum for an extra strong dynamic with pineapple juice for tart and sweet flavor, grenadine for depth, and maraschino liqueur pulling the whole mix together…this drink is sure to bring joy and excitement to all your tastebuds. The perfect interplay between these delicious ingredients creates a truly special sensation – almost worth a mini celebration just sipping it.
3: Salty Dog
It couldn't be easier to channel beach bar vibes from the comfort of your own kitchen and create the ultimate cocktail concoction: a Salty Dog. Not only is this classic Gin and Grapefruit drink unique in color, but it's also the perfect balance of flavor – zesty grapefruit, regal Dry Gin notes, and a pinch of salt for that special something extra. As you can imagine, there's no sweetener involved – but don't let that fool you because the dry elements make up for it with a pleasing bitter kick. Make your mouth water yet? Give this expert mixologist recipe a try today — there's no way you won't be enchanted by its pink prowess!
4: Watermelon Mojito
Say goodbye to boring drinks and hello to summer bliss with a delicious Watermelon Mojito! This refreshing sip strikes the perfect balance between sweet and sour, ending with a cool pop of mint that will have you feeling refreshed all season long. Can it get even easier? Just five ingredients – light rum, simple syrup, lime juice, fresh watermelon, and mint leaves – come together to create this celebrated summer tipple. Whether you're lounging by the pool or hosting a grill-out bash, this drink is sure to become the star of your gathering! So why wait? Gather your ingredients and let the cool vibes flow — aqua-tinted nights of pleasure await!
5: Pink Señoritas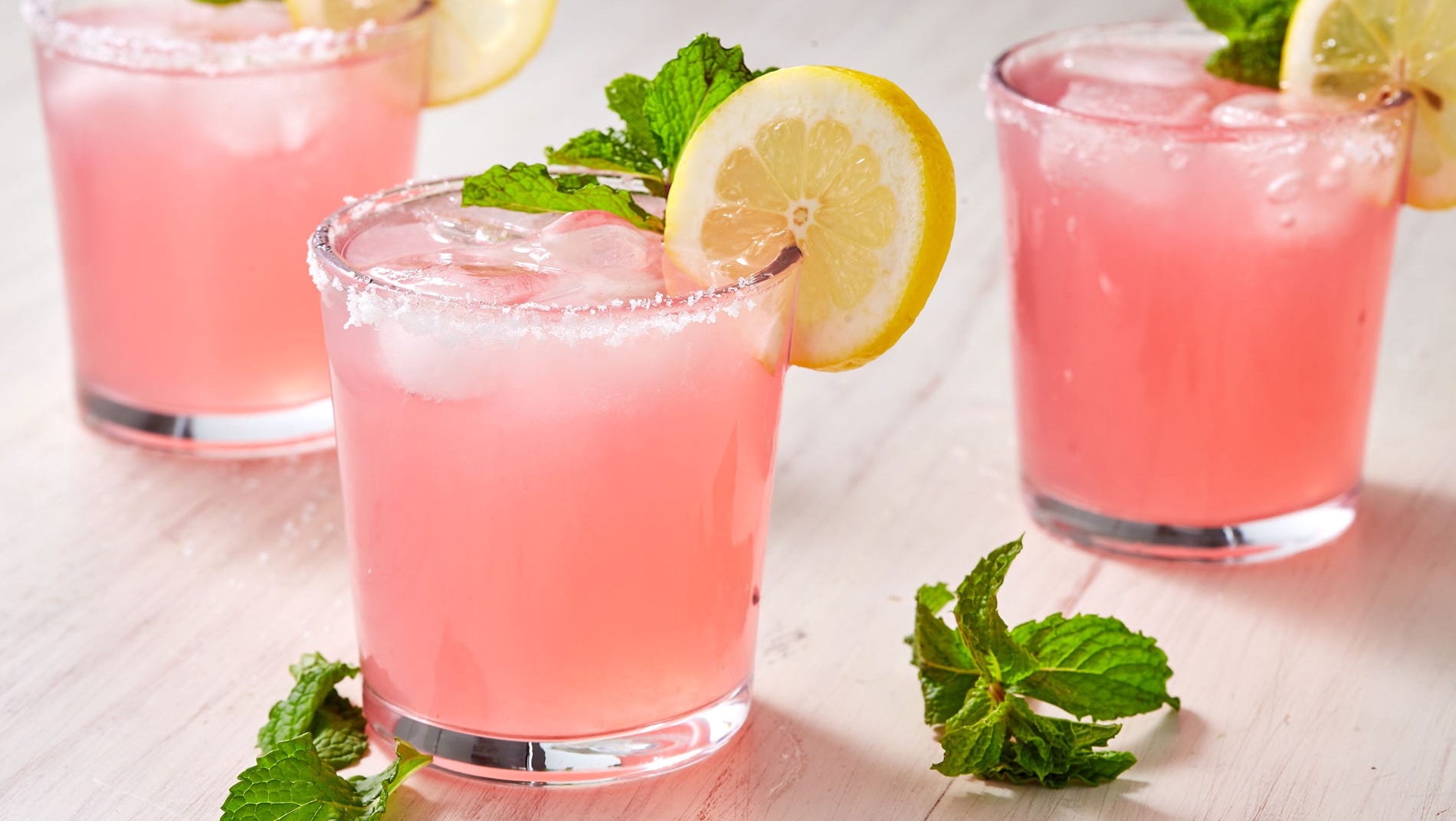 Alright, time for something special! Those feeling daring and creative should certainly give the Pink Señoritas a try. Let your friends and family savor the succulent sweet, and acidic mix bursting with heavenly flavor profiles that are enhanced by tequila's orange undertones. Paired with fresh lemon juice, this blend of sweetness will tantalize your palate for sure. Not only is it delicious, it adds a captivating pink blush that beckons curious guests at parties and gatherings. What better way to have fun than inspiring your loved ones to make delish (and delightful) recipes? Unleash your inner chef and raise your glasses filled with revolutionary blends of sweet Pink Señoritas!
Finally, let's all take a moment to raise our glasses in celebration of the delightful summertime drinks that never fail to make our hearts beat faster. From the classic Clover Club and Mary Pickford to the zesty Salty Dog and Watermelon Mojito, these delicious concoctions will bring a boost of joy to your days for sure! So what are you waiting for? Let's raise those glistening glasses filled with invigorating pink refreshments and cheers to summer bliss!