Winter is here and if you have been feeling sad for having to say goodbye to your favorite denim wear, mini dresses and sandals in the summer, well don't be. The cooler temperature does not mean that you have to leave all your summer fashion behind. There is no denial that denim jeans are wardrobe staples. They are easy to throw on especially when you are in a rush.
Having been in lockdown for over a year and a half, the pandemic has made us embrace anything and everything that is comfortable. Thus, long and restrictive jeans are put aside. If you are a huge fan of denim but are looking for a more relaxed outfit, perhaps a denim dress is the garment you have been looking for. This timeless piece is a great alternative to jeans and it is one timeless piece that you can add to your capsule wardrobe. The good news is that denim dresses are on-trend now, especially the mini version. A mini dress is a great item to wear all year round if you style it correctly with the seasonal weather in mind. Denim dresses are one of the must-haves in any wardrobe and with a little bit of clever styling, they can become the hardest-working piece in your wardrobe.
Compared to jeans, these dresses are usually made from a softer fabric. They are lightweight and super comfortable to do everything from going out to lunch with friends on the weekend to running errands. If you are in the mood to get yourself some mini denim dresses but are not sure how to style them in the winter, check out these styling tips.
The belted style is comfortable and looks pulled together. Add a statement necklace and a pair of earrings to dress it up.
This patchwork denim dress offers a laid-back appeal. It can be styled over a roll-neck knit in cold weather.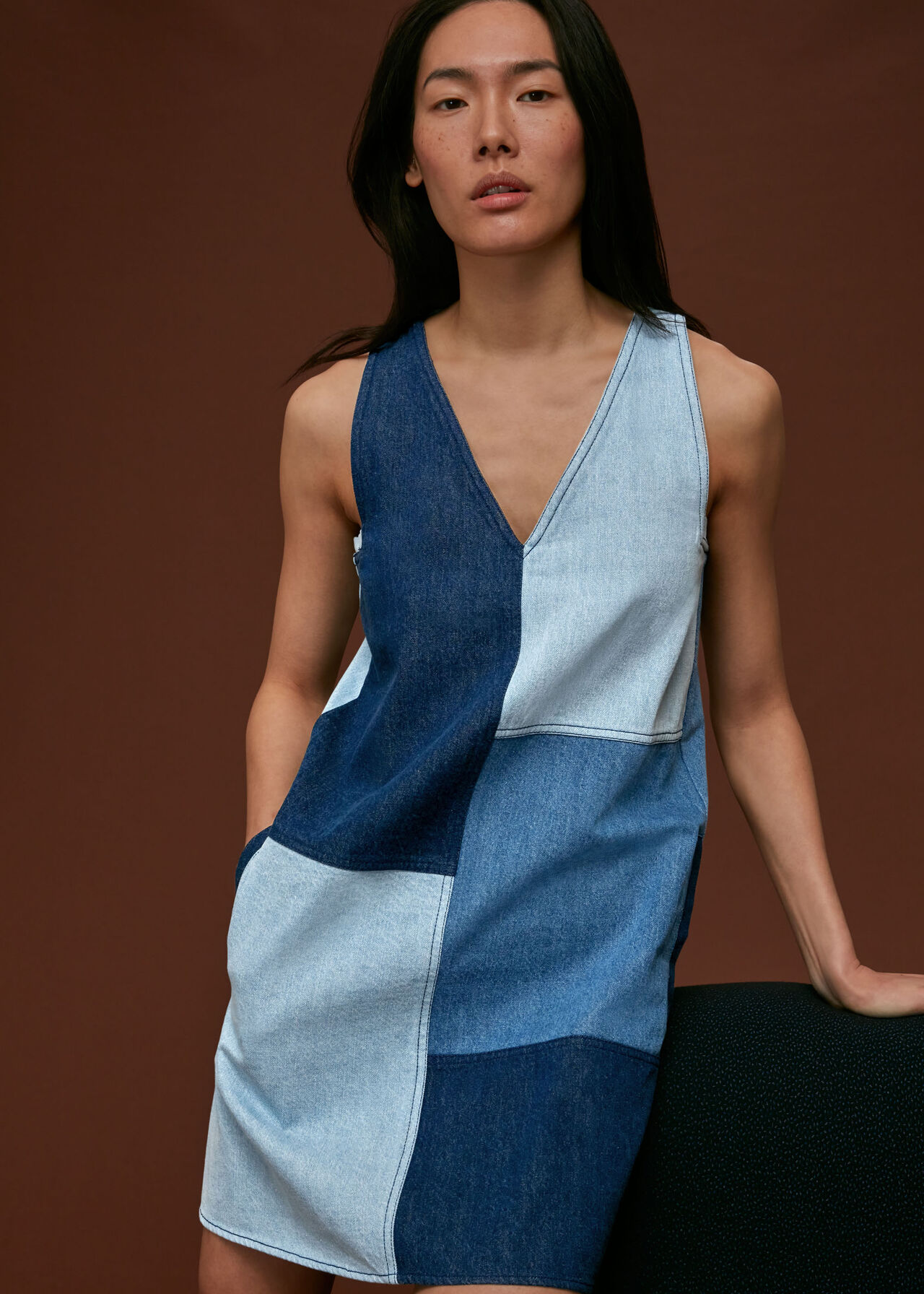 How about this rocker chic mini denim dress? It comes with a belt and zipper designs all over. Be prepared to turn heads rock it with a pair of slouchy boots.
This off-white denim dress is cute and features puff sleeves with button closures down the front, a removable self-tie waist belt and side pockets. Pair it with knee-length boots for the winter vibe. 
Feeling retro? With a statement collar and a button-front silhouette, this denim dress checks all the boxes.