Many women have to balance a career, a family and in between, find time for herself. As such being able to dress chic and stylish every day may be difficult to master. If you are in a style dilemma, well, don't worry. Ahead are some fashion and style tips to ensure that you always stay and look stylish. These tips will be handy to change the way you dress on a daily basis. Whether you are headed to work, out for some groceries or a quick brunch, are are sure to look fashionable every time you step out of the house.
Organizing Your Wardrobe and Build A Capsule Wardrobe
When it comes to dressing stylishly, it is essential to organize your closet. You cannot create a great outfit if you cannot even see what you own, right? Start by decluttering, giving away or selling any clothes that you do not wear. Then organize your clothes neatly because you have to have a reliable wardrobe filled with staples such as a pair of jeans that fit well, simple T-shirts, a little black dress, a classic blazer and a denim or leather jacket. When you have a closet full of items that can be mixed and matched with ease will save you a lot of time. Investing in classic pieces like a great pair of jeans and statement jewelry will last a lifetime. After decluttering and building a capsule wardrobe, you feel much more inspiring.
Clothes That Fit
Make sure that your clothes fit perfectly. When wearing pants that are too long and drags on the ground or dresses that bunch up awkwardly will not make you look stylish. You need pieces of clothing that are fashionable and not sloppy.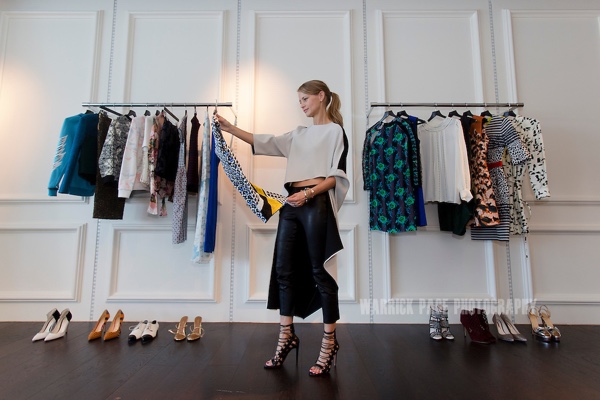 Find your personal style
Building and developing a signature style may take years. A good start is to create a moodboard. Dressing up is an experiment and you would not know what looks amazing on you until you try out the clothes. Invest in designs that work for your body shape. If you are unsure what type of clothes work best for you, take a look at the most flattering attire you already own. If high rise skinny jeans and straight cut dresses work for you, then buy other pieces with the same style. Take time to play with colors and try different shapes to find what looks great on you.
Mixing Patterns and Textures
If you have been matching your handbag to your shoes, well it is time to take a break from that. Clashing textures and prints make a bold statement fashion now. Start with neutral patterns like stripes and low key texture such as knits. Complete your outfit with a paisley scarf or a clutch.
Accessorize
Always try to wear at least one accessory, whether it is a statement necklace, a bright colored bag or a great pair of statement earring. A solid statement accessory piece can bring a boring outfit to life in seconds.