Wide-legged pants, straight jeans, and leggings maybe one of the most comfortable combinations. But, if you are looking to turn your look just a little bit more chic and elegant for winter, then you have to consider wearing a winning combination of winter boots and skirts. These fashion pair is going to be super popular this year.
Sounds tempting, isn't it? If so, check out these inspirational ideas and practice your mix and match skills.
Short, checked Skirt +Thigh-high matching boots
A short, checked skirt is a timeless piece. It never fails to draw attention and can easily decorate even the most boring outfit. Keep yourself warm wearing a mini skirt by adding warm pantyhoses underneath.
Thigh-high matching boots will also guarantee your warmth and comfort in wintertime. The only things left to think about are the accessories: a small handbag, a scarf, and a few bracelets.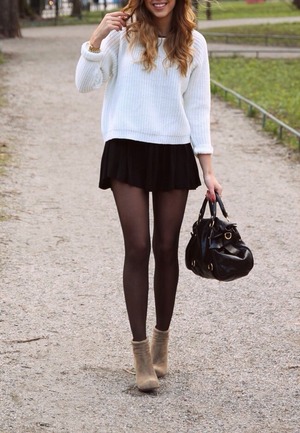 Featuring Ankle Cowboy Boots+Black Mini Skirt
Winter means sweater weather, and sweater weather means rocking your favorite piece with style almost every day. Therefore, the next outfit idea, featuring ankle cowboy boots and a warm white sweater, is perfect for your everyday winter wear. The black mini skirt can have a small flare, that is going to add even more cuteness to your style, and the matching bag will complete the outfit.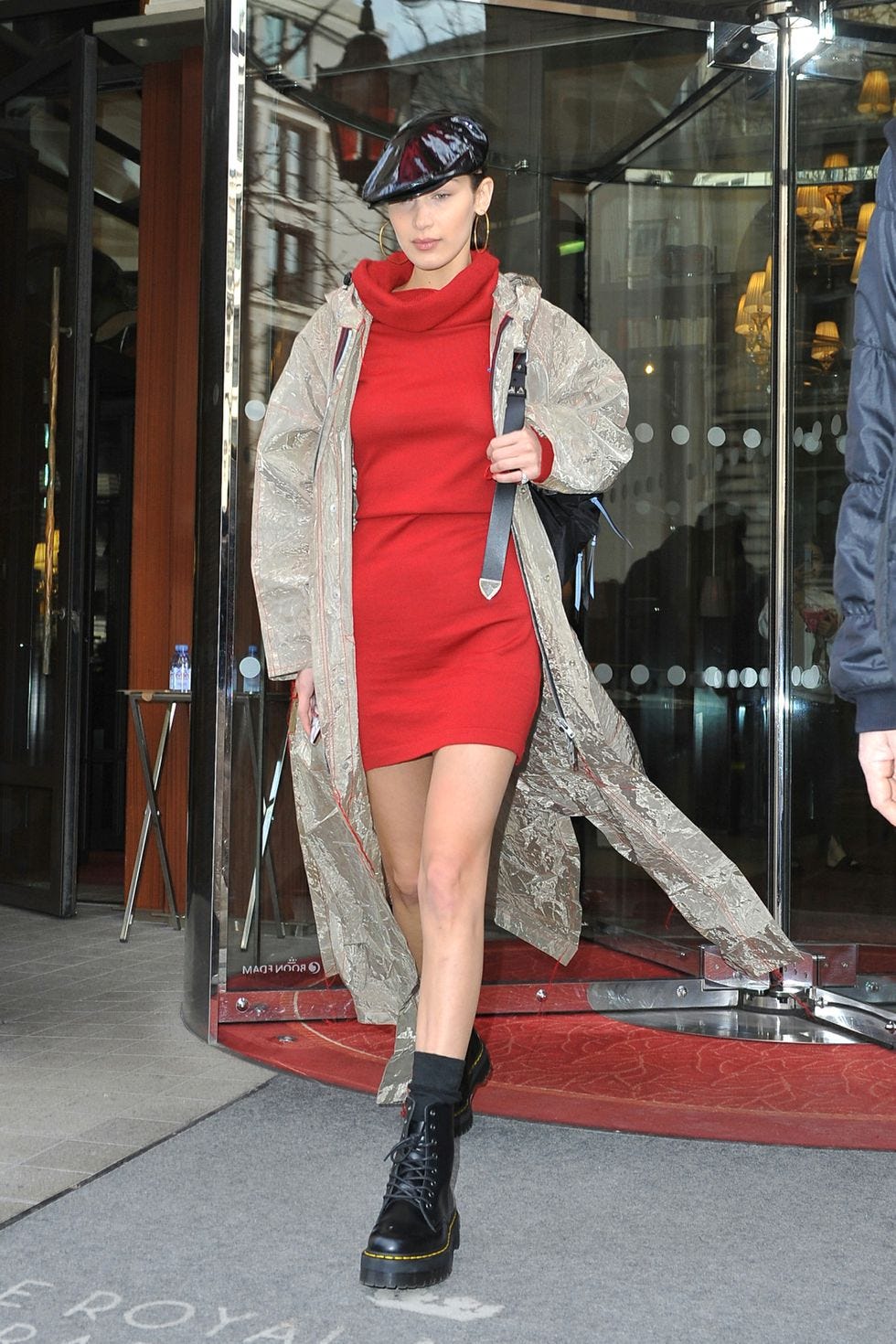 A short dress equals a mini skirt and it can be pulled off with the help of chunky combat boots. As always, thick pantyhose are mandatory for winter, you won't be able to survive the weather without a pair of these.
A dress can be in bold, eye-catching colors like apple red, or green, something that goes with your style. And as for the accessories, a faux leather hat, that goes with the style of your boots will save the day.
Dark, burgundy Skirt
What about some dark, burgundy skirt? We love the look of fuzzy ankle boots, black tights, and fluffy sweaters, paired with the main star of this outfit. This looks simple enough for casual wear, yet you can pair the outfit with some bold accessories and a loose hairstyle. Wear the final outfit for a date night or for an extravagant holiday party.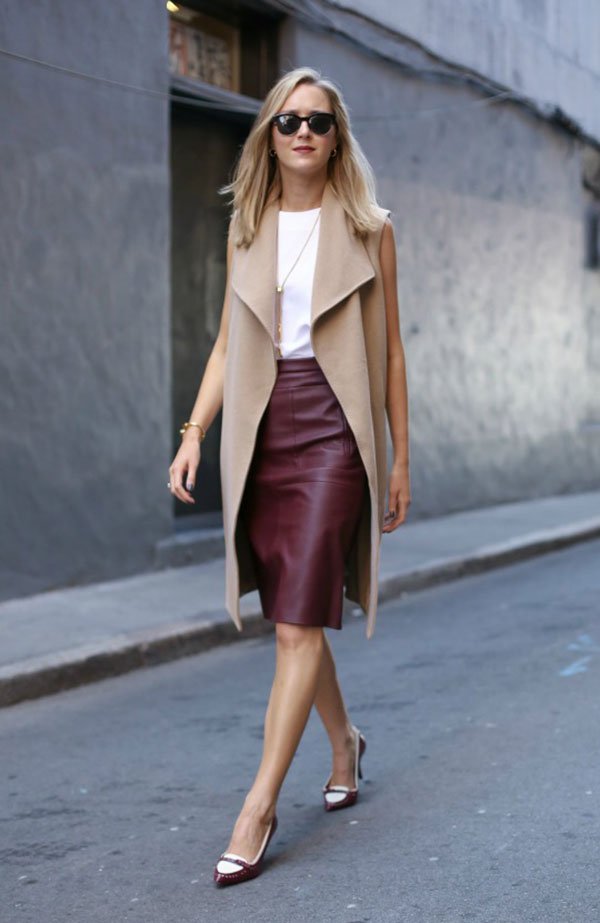 Dark, faux Leather Skirt
The final winter look for today is strictly professional and will be the best match for the office. A dark, faux leather skirt combined with a basic white blouse serves as a base for more details.
Like this long, sleeveless cardigan in nude. Match your shoes with the cardigan. They could be classic pumps with closed toes, ankle boots, or flats.