Every girl likes to wear a skirt in the summer season but they are confused about how to style them. There are many ways to style your various skirts to get the amazing looks. If you want a chic look you can style your skirt with a shirt. This is perfect for the women who are plus size. Choose the light color shirt and go with the darker color in the bottom. You can play with the length of the skirt as all the length will be amazing on the shirt. Go with the volume skirt as it will give you the flowy look instantly.
Crop tops are really popular among the girls in the summer season. You can pair your crop tops with your favorite skirt to get an amazing look. You can go with the graphic tees in the crop size and pair it with the pleated skirt to get the cute girly look effortlessly. Complete the entire look with the sneakers and a baseball hat.
If you love the look of denim you can go with the denim skirts with the lace tops. These denim skirts are available in various shades and you can choose them according to your taste. You can also choose knee length in these denim skirts to get a beautiful look. Pair these skirts with the full sleeves lace or mesh worktops. You can also go with the simple neck chain to enhance the look.
Some girls don't like the cute girly look and go for the bold sexy look. If you want the hot look you can go with the pencil skirts at the bottom and style it with the bow top. This is a perfect look for the special occasion and you will definitely get compliments from the people. A pencil skirt will enhance your body curves and give you a feminine look.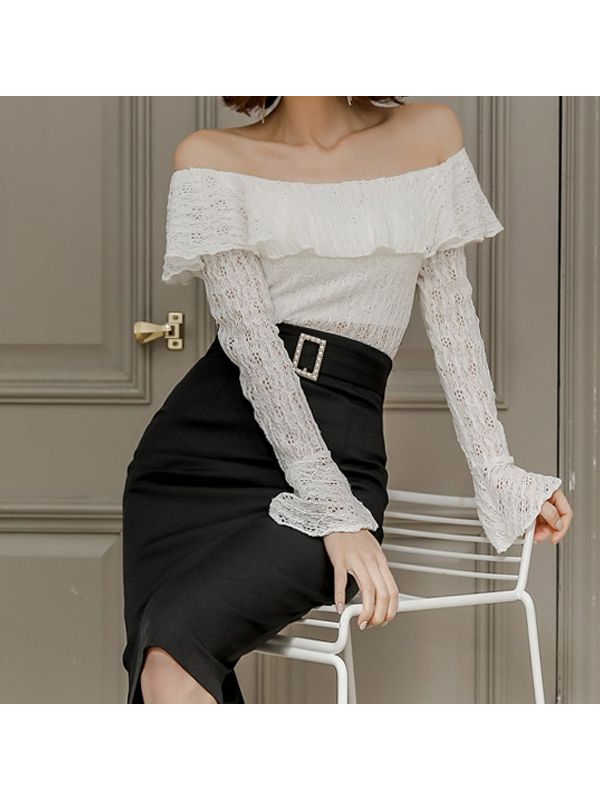 Split skirts are very popular among people nowadays and you can go with these in the floral prints to rock the trend. These split skirts are perfect for the vacation vibes and you can pair them with the balloon sleeves tops or any loose top that you like. You can pair this complete look with the block heels and a boho hat to get an amazing summer look.